Reel Rock Film Tour Applauds Olympic Committee's Decision to Add Sports Climbing to 2020 Games
Industry: Film
15-Year-Old Rock Climbing Champ Ashima Shiraishi From Brooklyn, NY Sets Her Sights on Bringing Home Olympic Gold for the USA
Boulder, CO (PRUnderground) August 4th, 2016
This week, the International Olympic Committee announced that rock climbing will become an officially sanctioned sport commencing with the 2020 Tokyo summer games, and already all eyes are on 15 year old Ashima Shiraishi as a top contender to bring home the gold for the USA. Shiraishi, a high school student from Brooklyn NY, has taken the rock climbing world by storm, surprising fellow climbers and competition judges alike with her remarkable abilities to successfully conquer challenges that surpass even the most seasoned pros in the field.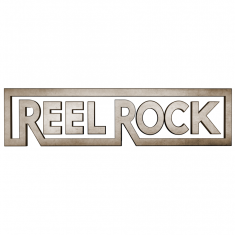 "This is a dream come true," said Shiraishi in response to the Olympic Committee news. "I've been training to win competitions in various countries, but now I can (hopefully) represent the USA in the first ever rock climbing competition at the Olympics. I'm so psyched!"
Shiraishi, along with her fellow teen climber Kai Lightner, are both profiled in an upcoming independent film called: Young Guns (still a working title) which will have a sneak peek screening tonight at the Multiplex Theatre at the Gateway in Salt Lake City as part of the Outdoor Retailer Show. The film will also be featured as main title at this year's REEL ROCK Film Tour, a series of outdoor adventure documentaries which will be screened at over 500 festival events this fall.
REEL ROCK, now in its 11th year, is the leading climbing and adventure film festival amongst members of the climbing community who crowd to screenings every year – as well as armchair adventurists.
REEL ROCK 11 Film Tour Sponsors:
REEL ROCK is presented by The North Face, GoreTex, Skratch Labs, Sterling Rope, Goal Zero and Petzl.
REEL ROCK 11 Film Tour Media Partners: National Geographic Adventure, Climbing Magazine, Mountain Project; Non-Profit Partners: Access Fund, and The American Alpine Club.
For more information, please contact us at press@reelrocktour.com or visit www.reelrocktour.com.
About REEL ROCK
The REEL ROCK Film Tour brings the best climbing and adventure films of the year to live audiences throughout the world. REEL ROCK shows are high energy, community events that go beyond mere film screenings to include prize giveaways, athlete and filmmaker appearances, non-profit fundraising, and a festival atmosphere. For more information, please contact us at press@reelrocktour.com or visit www.reelrocktour.com.