Tyche Care Announces the First Crowdfunding Fraud Warranty
Industry: Finance
A warranty offered by Tyche Care may be the solution to crowdfunding fraud that the crowdfunding industry needs.
Las Vegas, United States (PRUnderground) July 10th, 2017
Tyche Care LLC is announcing the release of the first fraud warranty for crowdfunding backers.  In an industry worth more than $35 billion, little has been done to protect campaign backers from fraud. Tyche Care will provide crowdfunding participants the opportunity to be reimbursed 100% of their contribution amount if they are victims of fraud.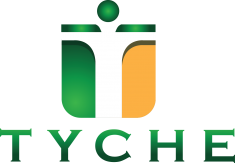 Leading platforms, including Kickstarter and Indiegogo, have experienced cases of fraud ranging from a few thousand dollars to millions.  A September 2016 report by The University of Cambridge Judge Business School notes that fraudulent activities are one of the biggest risks perceived by the alternative finance industry.  Specifically stating, "40% of the platforms [interviewed] viewed 'fraud involving one or more high-profile campaigns, deals or loans as either being 'very high risk' or 'high risk'".
A primary issue for many backers is that the amounts contributed are usually very small.  According to a Pricewaterhouse Coopers study that analyzed Kickstarter's data from 2014, the average contribution is $174.50.  With low contribution amounts, it is not feasible for a backer to hire an attorney and file a lawsuit in the event of fraud.  Indeed, even a class action suit may not be a reasonable course of action due to time and cost constraints.  While the Securities and Exchange Commission (SEC) has requirements in place for equity crowdfunding platforms, no such regulations exist for donation or reward based platforms.
Examples of fraud in the crowdfunding industry can be found on a multiple platforms and for various amounts.  In 2015 Ascenergy raised $5 million from an estimated 90 investors and Dragonfly Futurefon scammed $700,000 from Indiegogo backers in 2016.  In April 2017, a woman in Carson City, NV was arrested for allegedly collecting funds from a GoFundMe campaign after claiming her child had died, which the Sheriff's Department found to be untrue.
Tyche Care LLC is proud to offer the first crowdfunding fraud warranty to protect campaign supporters.  Warranties are currently offered for approved platforms and can be purchased in a matter of minutes.  If fraud occurs, warranty owners will receive a full refund for the amount that was fraudulently taken.  Backers should be able to trust that their money is spent for the project or cause they funded, and now, they can contribute knowing that if they are the victim of fraud they have a means of recuperating their loss.
About Tyche Care LLC
Tyche Care LLC was founded with the mission to provide the crowdfunding community with a means to protect themselves against potentially fraudulent campaigns. Tyche Care achieves this goal by offering the world\'s first crowdfunding fraud warranty.