A brilliant break down of social media from a teen's perspective
Industry: Social Media
(PRUnderground) January 13th, 2015
If you ever wanted to know more about social media from a teen's perspective, there is a great write-up on Medium where a 19 year old thoughtfully explains how teens use (or don't use) social media. Social media is an ever-changing arena, and each sub-decade is going to use it in different ways.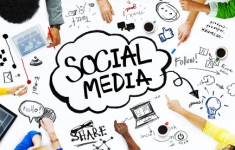 If as a marketer you have just accepted social media equals Facebook and Twitter, you are not just giving too much weight to those services, but you are also missing how teens are actually using those services (ex. groups on Facebook) and other social media channels that are more widely used.
This is a must-read for marketers: A Teenager's View on Social Media.
With that said, it is still only one US teen male's perspective at University of Texas, so don't accept it as the final word. And a lot of us aren't really trying to market to teenagers anyway. Most clients sending press releases through our site (PRUnderground.com) are looking to reach buyers and influencers over 21 from what we have seen.
If you are a business doing press release outreach on social media, you are still likely to have more reach with a press release going out to Twitter and Facebook (and Google News) than trying something similar with SnapChat or Kik. And even better yet you should be building personal relationships with writers and editors at relevant publications for your business.
The takeaway is really that social media will be ever-changing, and as a marketer you need to find a way to stay on top of the change before investing time and money into social media campaigns.