Andrea Bocelli Concert Attendees Stay at Beacon Hotel South Beach
Industry: Hotels
Andrea Bocelli concert attendees are choosing to stay at Beacon Hotel for their Miami Beach stay, with great location, beach access, and near the concert.
Miami Beach, FL, USA (PRUnderground) February 9th, 2018
Andrea Bocelli Concert
If you're headed to Miami to see the renowned singer Andrea Bocelli, you may be wondering where to book a stay for your weekend adventure. You'll want a hotel with a great location, beach access and that is nearby the concert venue. The good news is Beacon Hotel South Beach offers all of that and much more. Andrea Bocelli concert attendees just like you are choosing to stay at Beacon Hotel for their Miami Beach stay.
Enjoy Andrea Bocelli's Greatest Hits at American Airlines Arena
Are you traveling from out of town? The concert will be held at the American Airlines Arena, which is a quick drive away from the Beacon Hotel. There's a mix of seating options available depending on what type of concert experience you wish to have. If you still need to book your concert tickets, you can choose your seating section and buy them right now.
When you stay at our Ocean Drive hotel, you'll be greeted to the beach—right across the street. Our boutique hotel is also within walking distance to the best restaurants, bars, and clubs, so you won't have to wander far.
Enjoy Comfort and Relaxation Before and After the Concert
We're here to make your concert experience even better by offering a comfortable and relaxing place to stay. Our rooms are spacious and comfortable and each room includes a Serta Heavenly Bed, so you'll have a restful sleep.
Extra touches such as an in-room Nespresso machine and personalized temperature control allow you to feel at ease the whole time you're lounging in your hotel room.
We Offer a Mix of Amenities Included for Added Value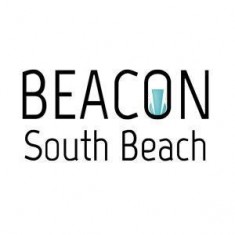 It's our goal to take your hotel experience to the next level. At our art deco hotel, guests are treated to amenities and perks that make any stay extra special. This includes FREE daily breakfast, so you won't have to worry about spending extra as each day starts.
Guests can also take advantage of free beach chairs and towels—so no extra packing is required. Complimentary premium wifi is yet another additional perk that you'll love. Our oceanfront hotel is full of value—so go ahead and start planning your trip to Miami.
Ready to plan your Miami weekend getaway for the Andrea Bocelli concert? Book a few night and enjoy all that our South Beach hotel has to offer. We offer extra savings when you book directly with us. You'll quickly see why so many people prefer our boutique Miami Beach hotel.
About Beacon Hotel
The Beacon Hotel is a gem among boutique South Beach hotels in Miami. Besides its premium location right in the center of Ocean Drive, and beautifully remodeled rooms and lobby, the Beacon gives you South Beach how it is meant to be experienced. Here, you have direct access to seven miles of sand and surf, unrivaled nightlife, premier shopping and dining. Enjoy infinite views of the Atlantic Ocean on one side and historical sherbet-colored Art Deco architecture on the other. Be it honeymoon, anniversary or a romantic beach getaway, this historical oceanfront boutique hotel is a haven for a perfect romantic vacation. Beacon Hotel offers complimentary breakfast, free Wi-Fi, and complimentary beach towels and beach chairs in the room.