Bookwormhub.com Offers Fast Assignment Help
Industry: Education
A new opportunity for students to find an experienced tutor online
NY (PRUnderground) October 24th, 2017
Bookwormhub.com – a new far-reaching online platform for students – offers a quick assistance from tutors and a wide range of assignment types. Its mission is not only to help students solve the problems but also let them view the progress, ask questions, and get a better understanding.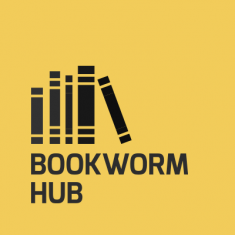 The platform takes the unique and convenient approach to providing online micro tutoring. A student can choose one of the experts relying on the educational background and experience. There is no random client-expert matching. It is also possible to plan one's budget and choose the option that is convenient in the financial aspects. To make the choice even simpler, Bookwormhub has a rating and awards system. A client can see the strengths of those tutors ready to start solving a particular problem and make an informed decision. The source of the rating system is the feedback from the previous clients. Everyone can rate the assistance provided and in that way improve the work of the platform.
Students can find help with math, physics, programming, biology, chemistry, economics, statistics, and engineering here. There are enough experts to provide fast and effective guidance to every student looking for a piece of advice. The service positions itself as a risk-free assistance and offers a handful of guarantees. Clients can ask for a refund if they are not satisfied with the quality of help provided. The company's privacy policy guarantees a total anonymity and confidentiality.
Although the company is based in Cyprus, the experts come from around the world – America, Canada, Great Britain, New Zealand. They pass multiple tests during the application stage to prove their qualifications. It allows every student to come up with a working algorithm for solving a specific type of assignments at once. They can stick to the same tutor for their future inquiries or keep experimenting with different ones. Either way, the service lets students worldwide find the urgent assistance exactly when they need it.
The only assignment that Bookwormhub can't help students with is passing an online test. The company has a strong moral compass and believes that it is the responsibility of every student to cope with tests and exams. There is an opportunity to find the necessary support and prepare for the upcoming exams but nothing more.
For more information about Bookwormhub.com, please visit https://bookwormhub.com/
About BookwormHub