Building Products Plus Hires Seven Prison Entrepreneurship Program Graduates
Industry: Construction
Houston Timber Company Has Great Success with Hiring Ex-Offenders
Houston, TX (PRUnderground) July 24th, 2015
Building Products Plus, a Houston-based company that manufactures and supplies extended life structural building materials, has found success in hiring employees through the Prison Entrepreneurship Program, (PEP). Having hired seven program graduates within the last year, the company's President, Dorian Benn, is "more than pleased" with the results of these employees. Of the seven BPP hired during the last year, five have stayed and made a real difference both in their own lives and as employees.
The PEP Program
The PEP program operates in 60+ prisons in the Texas Department of Criminal Justice, with all operations based out of the Cleveland Correctional Center. In 2013 Baylor University researchers conducted a study of PEP's results vs other similar programs in Texas. PEP outperformed the other nine rehabilitation programs' recidivism rates by 70%.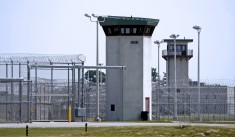 While program members must complete and present a business plan, including a multi-year financial plan, in order to graduate, they do not have to start the business once released. They are encouraged to find employment using the skills and knowledge obtained while in the program, and that might not always be by starting their own business.
Bert Smith, CEO of the Prison Entrepreneurship Program is proud to report that since the program began 11 years ago, 185 graduates of the 1100 total have started businesses. Of those 185, four of those business are forecasted to gross $1 million, each, this year alone, as well as creating 25 jobs, combined. "Don't judge the man by the label. Never assume he's not capable of living a different life." Smith says.
An "Attitude of Gratitude"
Building Products Plus is certainly an advocate for this program. They have an "attitude of gratitude" says Benn, "I don't look at them any differently. They needed a job, we had an opening. They are grateful and eager to succeed. It's a better life."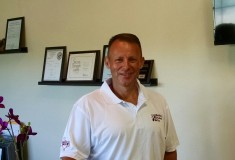 One such program graduate, Rocky Arnold, was hired as a Mill Coordinator over a year ago. Since then he has been promoted to Mill Supervisor, and then to Operations Manager. He often returns to the program he is immensely thankful for and mentors those still going through the program. BPP has hired all ranges of program graduates from truck drivers to salesmen. Their training and experiences from previous jobs and education combined with life skills and spiritual connections made in the PEP are key ingredients for their success.
Smith states that there aren't any official partnerships with specific businesses, "just good relationships forged by the graduates themselves," which appears to work well. Based on the success of the employees at Building Products Plus, Benn intends to remain an active business partner of the PEP, and adds "The program shows them that they can have a better life. They can succeed honestly and with hard work their reintegration isn't nearly as scary or unsure. They have a solid base and support. We're happy we found them."
About Building Products Plus
Building Products Plus is a Houston, TX manufacturer and supplier of standard and custom extended-life and structural lumber and timber products. They produce and supply products for custom residential, marine & shoreline, commercial, energy-related, and industrial projects.