CarVision.com and CarVisionNEWS.com Dean Cafiero and George Polgar brainchild
Industry: Automotive
Gear heads and car aficionados throughout the Delaware Valley, and beyond, will soon be book-marking a new outlet for news
PHILADELPHIA, PA (PRUnderground) September 15th, 2015
Gear heads and car aficionados throughout the Delaware Valley, and beyond, will soon be book-marking a new outlet for news,info and an interactive online community, devoted to America's longstanding love affair with the automobile.
This new independent automotive news outlet, powered by www.CarVision.com one of the nation's most innovative pre-owned dealership and international car brokerages, will launch officially later this month.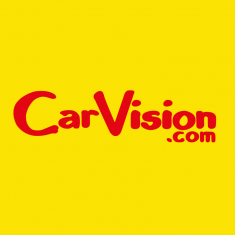 The all new CarVisionNEWS.com online magazine is the brainchild of two established players on the automotive scene, George Polgar and Dean Cafiero long time friends who share a passion for awesome wheels.
Dean Cafiero, the President and  CEO of Car Vision a powerhouse pre-owned dealership which has put over 50,000 cars and trucks on the street in the last 15 years. With his innovative hybrid online and physical dealership operations, Dean's companies have enjoyed one of the best customer satisfaction and service records in the industry. Starting from one-on-one transactions selling vehicles he purchased at auction and refurbished, today Cafiero's sprawling automotive realm includes a half dozen showroom, service and inventory prep and storage facilities across the Delaware Valley.
George Polgar, of GT Marketing, is a widely recognized automotive industry commentator. Over 34 years his reviews have been published in magazines and newspapers regionally and nationally including Philadelphia Style, INKED, Auto Aficionado and Bucks magazines and many outlets.
Regionally Polgar is the weekly on-air automotive contributor to CBS KYW News Radio. Over the last 20 years Polgar has appeared regularly on The FOX News Channel, FOX Good Day Philadelphia, The NBC 10 Show, CBS TV 3 and Comcast CN8 as an automotive expert. Polgar is also a former publisher of a chain of newspapers and owner of a public relations/marketing firm.
Teaming up, Cafiero and Polgar are planning to present a lively and interesting forum for all things automotive including reviews of the hottest new models, photo layouts of specialty vehicles, car owner profiles and short high impact posts about everything from awesome to oddball!
"I'm shooting for a highly interactive format where we have contributions coming from traditional automotive journalists as well every day car owners, and enthusiasts of all kinds … from sports cars to off-roaders, and motorcycles to tuned-up motorized wheelchairs!" says Polgar.
About Car Vision Mitsubishi
Car Vision Mitsubishi is Proud to be independently owned & operated by the Husband & Wife team Cafiero. Supporting local sports in the community.
We are proud to have Sold over 20,000 cars, trucks and suv's and to give back to our community.
(1) We are a "No-Hassle No-Haggle" dealership! We pre-discount our cars, so there is no need to worry if you're getting the right price. Our "Market Based" pricing philosophy ensures you pay below the current market average for the same car with comparable mileage! We utilized cutting edge software which pulls data from every major auto website. Our goal is to price our cars low enough to sell within 30 days. This means you get our best price without having worry if you paid too much.
(2) Our salespeople are non-commissioned, and trained to be more of a "Buyer's Assistant" than a typical sales person.
(3) We remove the fear of purchasing a pre-owned vehicle. We provide a FREE Vehicle History Report for each car.
(4) We handpick only the best vehicles, and each vehicle goes through a meticulous 118-point inspection process.
(5) Are you are looking to sell your car? Consider us your first option, we'll buy your car!
Car Vision started small with about 20 cars on the lot. Always innovating we were one of the first car dealerships to put pictures of our cars on the internet. Today, our inventory grew, but our customer service standards remain that of a smaller, husband and wife dealership. We're not like other dealers who forget about you after the sale. Each car that goes out our doors, goes with a customer whose name we'll remember, because we didn't sell them a car, we created a friendship with that person. So stop by, to buy a car, change your oil, or just hang out and talk about cars.