Ed4Online Partners with Xenegrade
Industry: Education
XenDirect software streamlines continuing education accessibility
TAMPA, Florida (PRUnderground) March 3rd, 2016
To optimize accessibility to its online, continuing education courses and to broaden the scope of colleges and universities utilizing them, Ed4Online is pleased to announce a new partnership with Xenegrade.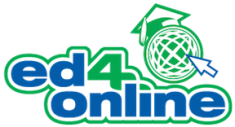 Through this partnership, Ed4Online has pre-loaded its entire course catalog into Xenegrade's registration software, XenDirect. Through XenDirect, partnered college adult continuing education departments will have full access to Ed4Online's courses, delivered through the integrated Xenegrade platform these institutions are familiar with.
New and existing customers of Xenegrade seeking to offer Ed4Online's courses will have access to these courses, thus streamlining accessibility in delivering superior quality, online education options.
"Being able to offer our partners a comprehensive library of high-quality continuing education courses is exciting, and being able to do so through XenDirect—a platform they're familiar with—makes it all the more beneficial," said Rick Stern, President of Xenegrade Corp. "The Ed4Online course catalog is extremely well-rounded and gives our partners a huge opportunity to offer education and training options to a wide variety of adults seeking meaningful continuing education."
With its course catalog set up within XenDirect, Ed4Online hopes to gain a wider user base through pre-existing Xenegrade customers that will now have direct access to its course catalog, as well as those future school partners choosing to seek continuing education through the platform. Xenegrade customers will have full access to all of the innovative benefits of Ed4Online courses, giving the adult continuing education departments of colleges and universities a complete solution to offering online education.
For more information about Ed4Online and its new partnership with Xenegrade or to learn more about the company's full catalog of online continuing education courses, please visit its website at https://ed4online.com.
About Ed4Online
Ed4Online offers hundreds of online courses in four distinct areas of online education including career training, information technology, professional development and behavioral health training. The company offers core materials, videos, website resources, quizzes, and reference materials as a part of its online teaching experience, all seamlessly embedded in a privately branded classroom for schools, agencies and corporations. Ed4Online's curriculum is designed to teach courses based on best practices, allowing individuals to gain knowledge and experience in a variety of core competencies.