How to submit a book to the New York Times Book Review in 2014
Industry: Book Marketing Press Release
(PRUnderground) March 23rd, 2014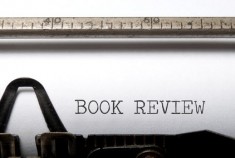 Since there are quite a few PRUnderground.com clients who are issuing press releases for books, we thought we would answer a common question of how does someone submit a book for review to the New York Times Book Review. Obviously a press release is a quick, but limited, way to market your book. You really need reviews from book critics (online and printed publications), positive Amazon and GoodReads reviews, book reviews by blogs in your niche, good retail distribution, and in person readings/appearances to sell books. And of course nurturing word-of mouth recommendations from friends and family. Think about the ways you learn about new books.
However, the pinnacle source of book reviews can be found in the New York Times. The New York Times Book Review is one of the most widely read and respected book review publications, and is published online, as a supplement to the New York Times Weekend edition and as a standalone publication. It is extremely difficult to get a book included in the New York Times Book Review and as a matter of policy they "only review books published in the United States and available through general-interest bookstores", so that knocks out most (all?) self-published books.
To submit a book, they request a book galley, 3-4 months prior to publication. And here is the address:
Editor (or Children's Book Editor)
The New York Times Book Review
620 Eighth Avenue, 5th Floor
New York, NY 10018
For more info see www.nytimes.com/content/help/site/books/books.html. Best of luck!