Ranking First On Google in 5 Minutes Just Got Easier
Industry: SEO, Social Media Press Releases
Already creating ripples for clients on Google News, Facebook, Twitter and all social media channels, PR Undergrounds new improved website is an SEO social media press release game changer.
New York, NY (PRUnderground) March 12th, 2012
PR Underground, a leading provider of Social Media Press Releases, today launched an updated website that will make it easier than ever to submit Social Media press releases online, build SEO key word presence and rise to top of search engine rankings.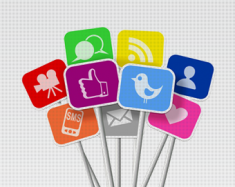 As a syndicated Google news source, PR Underground is uniquely able to push press releases on Google News in as little as 5 minutes. Other channels include Yahoo, AP, Facebook, Twitter and over 30 other social media channels.
Through the improved user interface, users of the website will follow four simple steps to complete their purchase of a Social Media Press Release:
Choose a pay as you go or monthly distribution package
Check out with PayPal or Credit Card
Create a customized online newsroom
Submit your release
PRunderground will take care of the rest, including the distribution of the press release to RSS Feeds, Social Book Marks, News Aggregators and Social Networks.
"Rather than relying on standard press release distribution networks, PRunderground has redefined the media approach, incorporating SEO principles and leveraging Social Media to drive chatter for your brand on Facebook, Twitter, LinkedIn and more. The result? A truly engaging PR experience that creates buzz about your brand and resonates with your customers," says Alex Miranda, founder of PRunderground.
With unlimited newsrooms and press releases available for each account, and the ability to create, save and edit press releases even after they are published, PRunderground is strategically positioned to support existing accounts and acquiring new customers with a limited ramp-up time.
"The improved site caters to a new audience and at the same time giving our long time customers what they've come to expect with Social Media Press Releases and boosting page rankings and inbound links. Our approach is disciplined and generates tangible results," says Alex Miranda.
For more information, visit www.prunderground.com
About PRunderground:
PRunderground has been providing social media press releases since 2008. Unlike traditional newswire services, PRunderground has developed a system that submit your social media press release via RSS feeds, news aggregators, social networking, social bookmarking, search engines, forums, blogs and more.  As a national news syndicator to Google and a distribution process relevant to today's emerging media landscape, PRunderground will make your press release, brand and sales message part of the social media conversation – and rank higher. It is the best kept secret in SEO…