Rhino Hide Announces Bulletproof Wall Filler for Schools to Create Instant Safe Rooms
Industry: Education
Rhino Hide LLC has formulated the world's first liquid wall filler that hardens to form a bulletproof barrier, providing students and teachers the ability to instantly shelter in place in the case of a school shooting or extreme weather.
Sandpoint, ID (PRUnderground) August 14th, 2018
Rhino Hide LLC today announced it will launch a line of liquid chemical wall filler products that turn any classroom into a bulletproof safe room where children and teachers can instantly shelter in place. The projectile-resistant product can also be used to fortify buildings against storms such as hurricanes or tornadoes.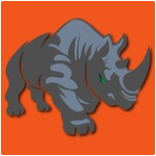 "As a worried dad, I was compelled to develop this product," says Jason Giddings, Rhino Hide's CEO. "The initial response to our equity crowdfunding campaign has been remarkable, with over $24,000 raised in just the first week. We have a list of contractors interested in becoming certified installers, and we are already working with local schools and high-security facilities to act as our initial test and training sites."
Rhino Hide is a liquid that is poured into small holes at the top of existing walls or other cavities. The liquid then hardens, turning once ordinary rooms and classrooms into bulletproof shelters.
While Rhino Hide's competitors require potential victims to go to a separate safe room, Rhino Hide's solution protects you in the room you're already in — there's no need to leave to find shelter elsewhere. After successful preliminary live fire tests, Rhino Hide went forward with an equity crowdfunding campaign to raise the necessary capital required to set up the first distribution center in Sandpoint, Idaho.
"We are always looking for innovative products that will expand our security services," says security company owner and Rhino Hide investor Danny DeGennaro. "We are looking forward to testing with our customers. There is a definite need for this product in our market."
Rhino Hide LLC is seeking between $10,000 to $107,000 in crowdfunding. Anyone is able to invest in Rhino Hide LLC through their StartEngine page at startengine.com/rhino-hide.
For more information on Rhino Hide (rhino-hide.com/press-release/), please email brian@contentfac.com.