Scientific Technologies Corporation Has a New Home in Downtown Phoenix
Industry: Healthcare
A historic warehouse at 411 S 1st Street is the new headquarters for STC's innovative healthcare technology.
Phoenix, Arizona (PRUnderground) January 24th, 2018
After nearly 30 years in their Scottsdale and Tucson locations, Scientific Technologies Corporation (STC), a leading healthcare technology and consulting firm, has officially relocated to the Phoenix Warehouse District. STC has directed the massive renovation at 411 South 1st Street over the past year. Nitti Builders LLC and Corgan transformed it from an abandoned door manufacturing plant to a new cutting edge innovation center.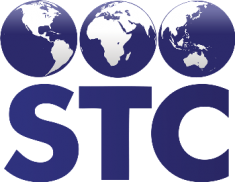 The 26,000 square feet will feature an open-office layout, all-glass conference rooms, and "The Edge," an event rental and collaboration space (www.stchealth.com/theedge). STC takes up residence there on Monday, Janaury 29th, and they are wasting no time making themselves a part of the downtown Phoenix community. The Edge will be host to an entire day of programming during Phoenix Start Up Week in February (http://phxstartupweek.com/), in addition to STC's annual "Ideas Start Here Day" competition that week and Grand Opening party on February 22nd (https://www.eventbrite.com/e/stcs-warehouse-district-grand-opening-tickets-41930260538).  STC would like to thank the City of Phoenix, Keyser Commercial Real Estate, Corgan, CCBG Architects, Transact Commercial Interiors, IES Communications, The Empire Group, and The Downtown Phoenix Inc and Warehouse District teams for making this all possible. For more information on STC or any of the above-mentioned events, please visit www.stchealth.com or contact marketing@stchome.com.
About STChealth
As key members of the immunization ecosystem, STChealth has spent 33 years developing public health immunization systems used across the U.S. and internationally. And now, in the midst of the COVID-19 pandemic, STChealth is being called to action to enable consumer-facing digital test results and immunity status, increase data exchange connections to prepare for vaccine distribution and administration, arm our pharmacy network with the tools for lab reporting and case management, and assist providers, employers, pharmacies and Public Health with analytics to support decision making. STChealth's National Immunization Data Exchange Network processes over 1 million immunization events daily, delivering valuable decision support and ultimately resulting in closing immunization gaps in care.