Social Media News Release Myths Debunked
Industry: Blog, Social Media Press Release
(PRUnderground) March 30th, 2010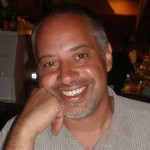 It infuriates me when I read false and bogus articles that are not researched properly. It gives my industry a black eye when a company such as MillionDollarArea.com writes an article about reasons to avoid Social Media News Releases and they do not take the time to properly research the industry. They hurt not just us in the industry but the consumer who can benefit .

Just think, this is just one article. Imagine if we went through all of their articles about every topic they cover. On their website they talk about topics such as SEO, Social Media and branding.  With the wrong information, I say that is hurting a lot of consumers and companies offering those services. Fortunately for me, I was able to read this article and debunk the lies about Social Media News Releases.
Here is the article: 6-reasons-to-avoid-the-social-media-news-release-part-i
So here you have it…Now it's my turn to set the record straight. While there are many Social Media that follow the same SMNR template, we do not.  I will take you step by step and answer each point you made based on our services at www.prunderground.com
People do not read them: This is totally hogwash. Ask any client we have and they will tell you that they get many page views. How did you figure this one out? Did you do a poll or a study?
They are expensive: I agree most are very expensive and they are flooded with ads. The free ones can have many ads and links that go back to other websites.  Our press releases do the same exact thing as the expensive and even more. We charge $29.95 for a press release with the works. We also allow pictures and your own video from your YouTube Account at no extra cost.
There is no critical mass: Fortunately for us we also send to target markets that want to read the press releases. Again this is too funny..You use the word critical mass as if you even new what it meant…
They do not help your SEO: This is one of my biggest gripes. You wrote and I quote

"While SMNRs contain links, those links are not optimized and generally link to resources other than your website".

That is totally false. Our press releases contain inbound links. Furthermore, all of the links in our releases go back to the clients website. None of our links go to other websites. Our Social Media News Releases are fully SEO optimized…Anchor links, Title Tags, Tags, H1 and h2 tags, content rich keywords…I will stop here. I don't want to educate you too much..
They do not help you reach your goals: Here again your totally wrong. We not only submit your social media press release, we also market it to our own followers on all of our social networks. Aside from that, we research your the topic of your release. We find photos, videos and as much information as we can to further enhance your social media press release. We do this at no extra cost. Your social networks such as Twitter and Facebook are added right on your release. When people click on the logo, It will take them to your Facebook fan page, Twitter, Youtube or RSS feed. We also analyze their website and if we feel they need marketing tips and advice, we give it to them at no cost…FREE. I would say that is helping you reach your goals.
They do not allow you to use your own Multimedia accounts: Wow or should I say not surprised…Wrong again..So here is your quote: 

"Did you know that if you want to include a video in your SMNR then you have to upload that video to the news release service s YouTube account? That is right!"

Guess what? That is totally false, erroneous, misleading and everything else you can think of. Where do you get this from..The videos we add come from whatever source you give us. We can add videos you send to us directly or videos that are on your YouTube account. We never ever add a video that is in our YouTube account. As a matter of fact, Feel free to go to our YouTube account and See if you find any of our clients videos on there. Commenting is allowed right from the release or from many other social networks.
Maybe you should read what some of our clients have to say about our services:
"It's so nice to work with great people! Thank you @prunderground!" ThePlaidPig.com
"Wow I wish I found you sooner. Amazing PRUnderground really cares" Sensualsteals.com

"Alex Miranda, the owner, was exceptionally helpful — and in checking out our site, he even tipped us off to the fact that our SEO was not what it should be, and he walked us through how to remedy that — amazing! "
VerveCards



You can also read our reviews featured on Build A Buzz and EndgamePR
My advice to your blogger's, editors and contributors is to properly do your research before tackling a subject you know nothing about. In the long run it will hurt you Big Time!! The people that are experts in that field will shoot you down and before you know it people will just laugh at your articles or better yet…Word of mouth will become your biggest enemy.
– Alex Miranda