Take My Shift, a Mobile Shift Coverage Application, Finds Success in its Latest Updates
Industry: Mobile Apps
A mobile app that manages shift change requests is a hit with small teams across the United States.
Summit County, CO (PRUnderground) October 11th, 2018
Take My Shift, an app that helps small teams manage shift change requests, is hitting it big with businesses in a variety of industries across the United States. Designed to offer support to teams with rotating shift workers or assignments, the app was created with the goal of helping small businesses run smoothly in the face of what seems to be a no-call, no-show epidemic.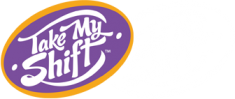 After its most recent updates, the Take My Shift application received a glowing review by one of its users. "We've already been using Take My Shift in full force! We've got 13 extra coverage shifts posted, and people are loving the push notifications and calendar integration," the user says. "From a manager standpoint, I'm finding that shifts are getting picked up quicker with your program than with anything else we've tried previously. Thank you!"
The team behind TMS believes the app's success is largely due to its overall simplicity. It offers an easy-to-use interface – one that teams don't mind relying on, shift after shift. Users also agree that the mobility of the platform is a major advantage. Team members can request shift coverage or claim available shifts anytime, from anywhere.
"People today simply want a better balance in life, and in the past, that meant leaving your team high and dry. TMS gives team members the chance to get the most enjoyment out of life while also being mindful of the needs of their coworkers and employer," explains Kim Andersen, Co-Founder of Take My Shift. "There is no longer a reason for workers to skip their shift. Finding coverage has never been easier."
The Take My Shift app is one part of a multi-faceted brand designed to promote a spontaneous, adventurous lifestyle, while also supporting the small businesses that are the lifeblood of their local communities. The company accomplishes that mission through its mobile app, its small business resource library, its vibrant small business blog, and its charitable giving program.
About Take My Shift
Founded in 2017 in Summit County, Colorado, Take My Shift™ is a lifestyle that encourages carefree choices. It is the answer to the demands of a spontaneous and adventurous culture that chooses recreation over responsibility. When faced with a work shift, assignment, or routine task that you'd rather shuffle to the side, Take My Shift allows you to do exactly that. Embrace your freedom, and leave the work for someone else.
Take My Shift, or simply \"TMS\", is a trademarked lifestyle brand, which encompasses our business name, catch phrase, and the mobile technology that is used to promote the interests of an active, leisurely culture.