Timeshare Users Group Online Owner Forums Reach 108,000 Members!
Industry: Travel & Leisure
The Timeshare Users Group online owner forums is now home to more than 108,000 Timeshare owners offering free Help & Advice 24 hours a day!
Orange Park, FL (PRUnderground) October 21st, 2021
Timeshare Users Group saw the registration of the 108,000th Timeshare owner on the Free TUGBBS online discussion forums !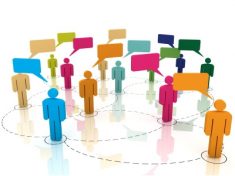 Timeshare Users Group was founded 28 years ago as a small group of Timeshare owners on an ancient prodigy bulletin board system and has continued to grow and utilize modern forum software into the single best source of unbiased information on Timeshares available anywhere!
With hundreds of active owners online 24 hours a day, each and every Timeshare question gets answered by regular owners just like you!  Providing owners the truth about Timeshares for free is the very reason the Timeshare Users Group online forums was founded in the first place back in 1993 and will always serve as place owners can go to get help and advice 24 hours a day on any and all Timeshare related topics!
Get help selling, buying, renting, exchanging, cancelling or giving away your timeshare at any resort or point system!  No question goes unanswered, and you can be sure the advice you get is not from some salesman or scammer, but instead just another Timeshare owner who likely got the same help you are looking for years ago and is happy to share the same advice to you!
Come check out why the most common phrase we hear on a daily basis is "I wish I would have found Timeshare Users Group before I bought my first Timeshare"
About Timeshare Users Group
The Timeshare Users Group (TUG) was the very first Timeshare website on the internet and has been Providing the truth about timeshares to owners for over 30 years!
Started in 1993 by Timeshare Owners just like yourself, TUG is a Veteran founded, family run self-help organization providing an unbiased source of consumer oriented information and advice on anything timeshare related. Here at TUG you get the truth about timeshares for FREE!