10twelve Tops Agency Spotter's "Top 10 Agency Projects in Chicago"
Industry: Media
10twelve, the premiere marketing agency in Chicago, and the only one who can claim the tagline "the no bullsh*t agency".
Chicago, Illinois (PRUnderground) January 23rd, 2017
10twelve earned their spot on the list – the spot at the very top – for their outstanding work with the racing team, Team Stradale.
"Team Stradale came to us with a need for messaging," said 10twelve Founder and Creative Director, Ray Sjolseth. "Their website, marketing and merchandise were not communicating what they do."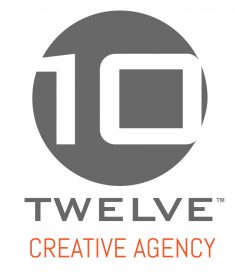 In other words, Team Stradale needed a full overhaul. Sjolseth continued, "Our team crafted messaging that informed the end-user within seconds of landing on their site what they do and who they are. We wanted user engagement, and got it."
Agency Spotter makes it their business to know who the best marketing agencies are, who is doing the best work, and who is providing the best value for their clients. That's because Agency Spotter's purpose is to be a resource for brands in search of an agency to fit their needs. According to their website, Agency Spotter is "covering 13,600 marketing agencies and design firms." Their firms are located not just in Chicago, but London, New York, San Francisco, and Los Angeles, just to name a few."
In their search for agencies that brands should know about, 10twelve caught Agency Spotter's attention not once, but twice. In addition to being included on the list of "Top 10 Agency Projects in Chicago," 10twelve was also featured in Agency Spotter's ongoing "meet" series, in which they lay out a detailed profile of an agency's origins, operations, best work, and philosophy.
In Agency Spotter's article, "Meet Chicago Marketing Strategy Agency: 10twelve," it becomes clear that 10twelve is about more than just boosting SEO and building great-looking websites. "Serving our clients is not about showing them what their business is; it's about showing them what their business can be," says Ray. That's because 10twelve forms partnerships with their clients, taking the time to listen and fully evaluate their needs. The result is that they often solve problems that their clients weren't even aware of, leaving more room to focus on the future.
In addition to Team Stradale, 10twelve's clients have included The Crazy Crab Chicago, Global School Access, Special Alarm Engineering, 0-Sixty, Talking Carz.
To find out more about 10twelve, visit them on the web at http://www.10twelve.com/
About 10twelve, Inc.
10twelve is not your typical creative agency. We are entrepreneur led made up of talented, creative professionals. We have been defined by our experiences operating our own companies. We build impact, reaction and results. 10twelve offers strategy, design and business growth services to its clients. We are a sarcastic bunch full of personality, drive and ambition. We live for identity and branding, design, web development, photography and marketing. We approach projects with simplicity and communication.