Case Study Results: A press release to announce a social media day conference in Texas
Industry: Case Studies
(PRUnderground) May 5th, 2014
Every month we like to show real results from press releases run on PRUnderground.com. Here is one from last week entitled "Texas Honors Small Business Owners by Celebrating Social Media Day June 29". It basically announces the third annual DFW Rocks Social Media 2014 conference hosted by social media coach/strategist Lissa Duty.
So let's take a look at what happened when the release was distributed. First it ranked on the first page of Google and Google News for the terms from the headline Texas Social Media. Now that is a pretty difficult set of keywords to rank for (685,000,000 results!) and it did so within minutes of release.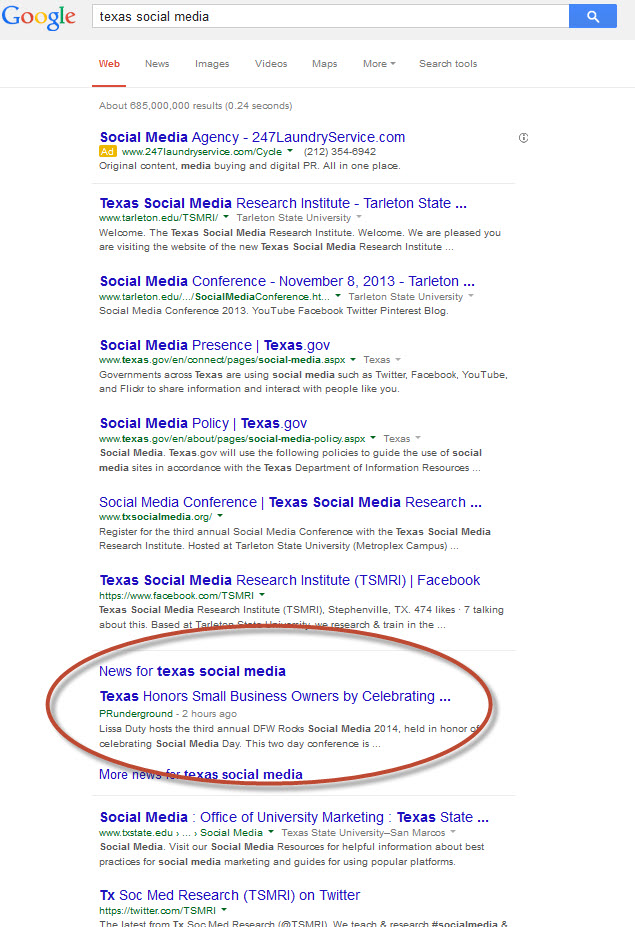 And here it is in Google News (first page first listing!) for the same keywords: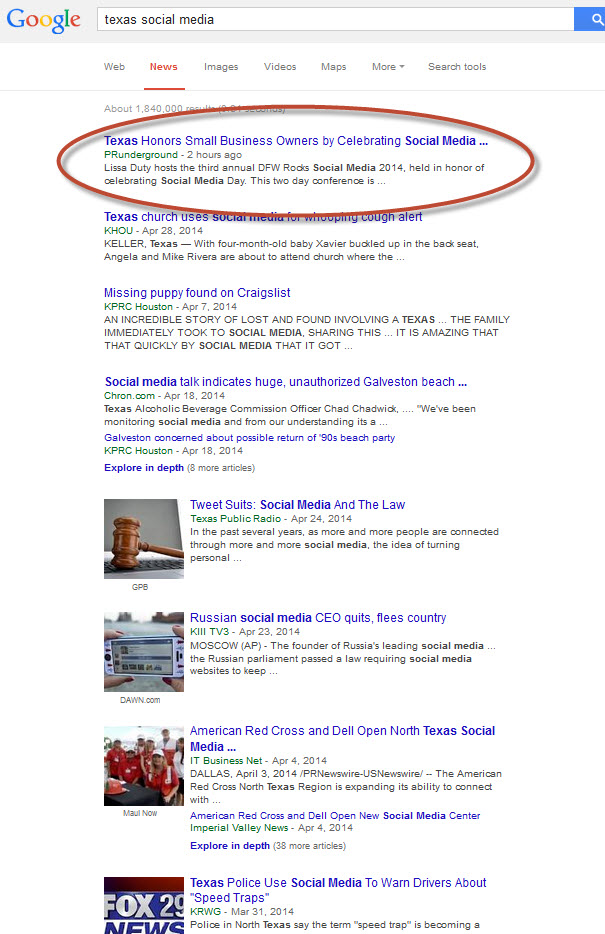 We then see that it got several retweets on Twitter: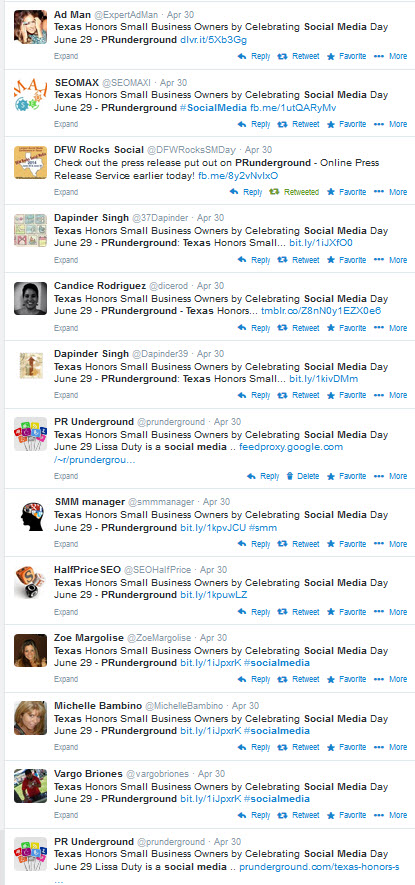 And then here are 2 of the 100+ news sites that published it:
Boston.com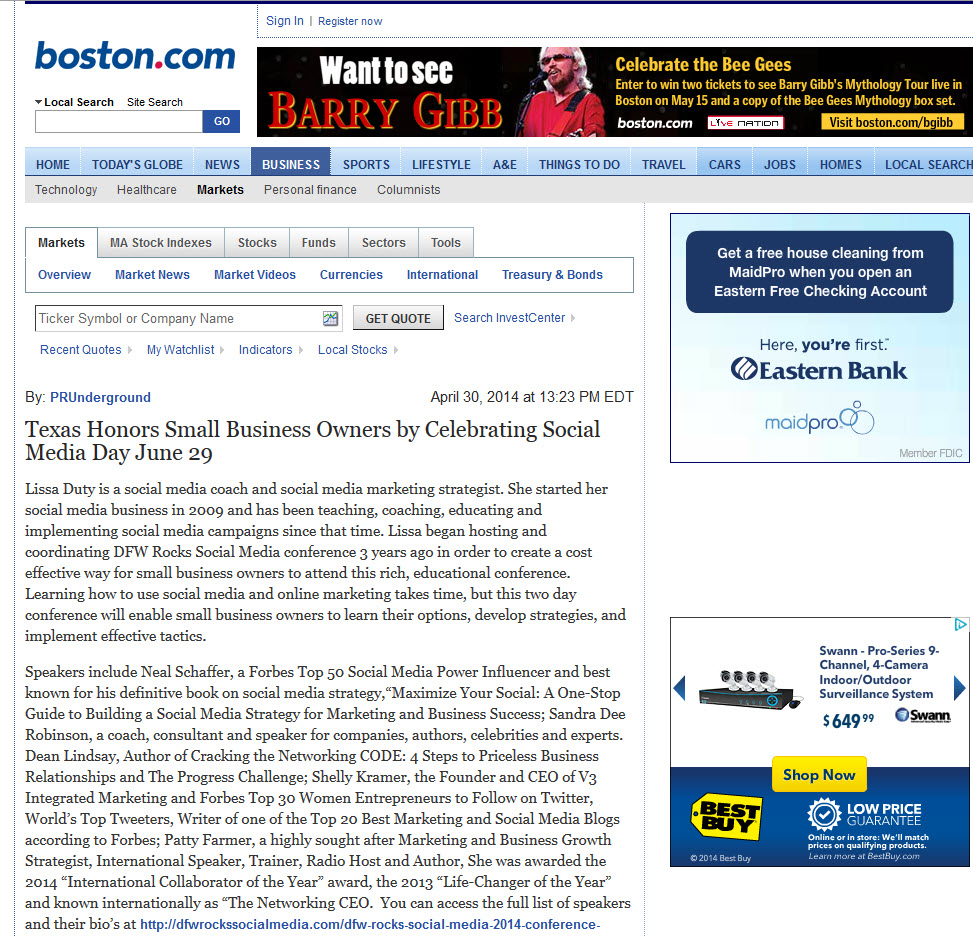 International Business Times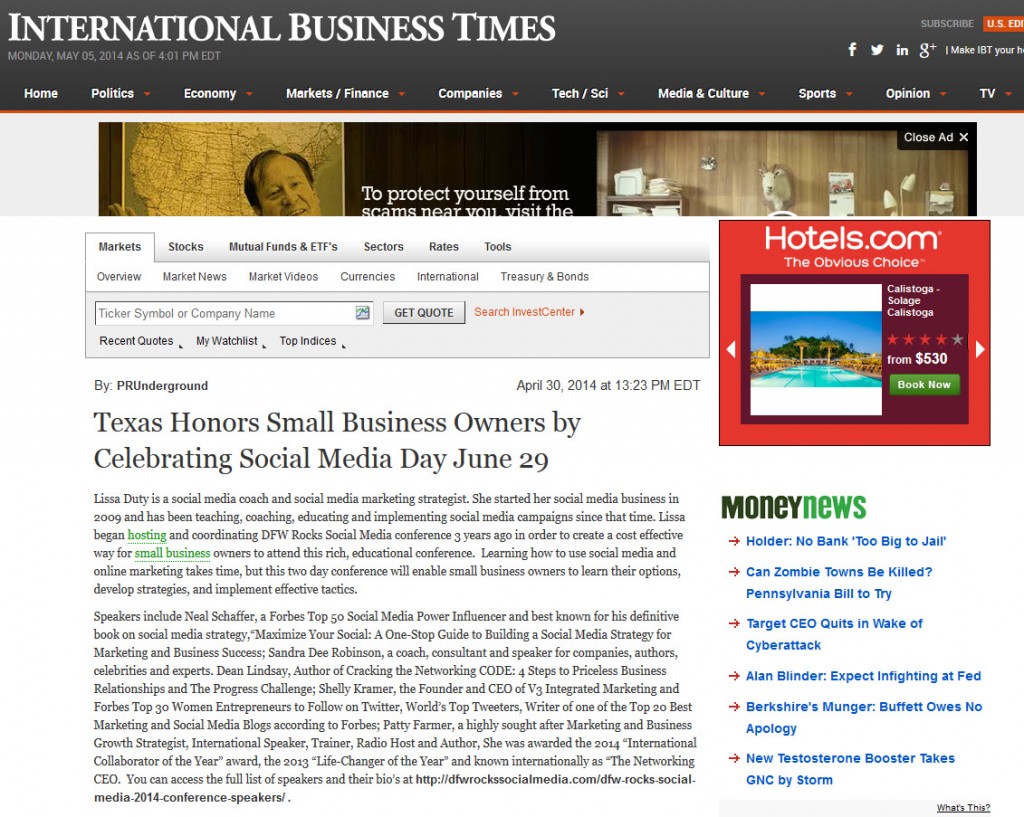 While every release is different, and rankings on the front page of Google typically fade within a couple days, this shows what can happen even for the most competitive keywords when used by a skilled digital marketing PR strategist.
(Note: All Case Studies are intended to objectively show the actual ranking results and activity from a client press release on PRUnderground.com. They are not meant to be endorsements of either the PRUnderground service or the client's business, but just an interesting sample of possible results.)