Imagine having a tool that allows your website to rank for targeted keywords within minutes. How great would it be if you were a search engine optimization firm and wanted to manage multiple companies from one source?
What if you were a marketing company and you wanted to announce a new product and at the click of a button not only have it appear on Facebook and Twitter, but on multiple social sharing, blogs, news feeds and more while at the same time having that product name rank #1 on Google within minutes?
Maybe you are a small business who simply does not have a huge budget for marketing and SEO?
Announcing the Newest cutting edge, search engine optimized, social media news release tool. Welcome to the world of PR Underground.
Who uses PRUnderground?
•    Search Engine Optimization Companies
•    Public Relations & Major Marketing Firms
•    Small Businesses
•    Major Corporations
•    Start Up Tech Companies
Why are our services becoming increasingly popular?
•    SEO and Social Media all in one
•    Easy to use and low cost
•    Keep track of multiple newsrooms
•    Edit your release at any time.
•    Use as an online press kit
•    Google Fressh
What are the results customers are seeing?
•    Appearing on top of Google News within 5 minutes
•    Quickly ranking on page #1 for hard to get keywords
•    Ranking higher in search engines
•    Immediately being picked up by related blogs, forums and news sources
•    Increased traffic and social media chatter.
•    Immediately Generates inbound links
•    Increase views of YouTube and Vimeo videos
With Google changing the way your website is ranked on their search engine, the timing could not have been any better. Your welcome….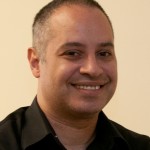 Want to know more about PRUnderground? Click Here.