Boston Ski & Sports Club Offers Various Outdoor Soccer Leagues throughout Greater Boston
Industry: Sports
Adults interested in playing competitive soccer in the Greater Boston Area can sign up for one of numerous outdoor soccer leagues through Boston Ski & Sports Club.
Boston (PRUnderground) May 16th, 2018
Spring is in the air, and adults across Greater Boston are taking advantage of warmer temperatures by participating in competitive outdoor sports. Though there are numerous ways to enjoy the sun and a little bit of friendly competition, Boston Ski & Sports Club offers various outdoor soccer leagues that play in facilities throughout the area.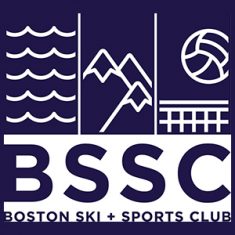 Boston Ski & Sports Club soccer leagues are the largest in the area. In fact, there are over 400 teams playing outdoor soccer each week. During outdoor soccer season, which runs from April to November, players in Greater Boston participate in more than 5000 games collectively. Those interested in participating in the leagues have many options available to them. It is possible to sign up an entire team of individuals, enter a league as an individual player, or simply bring a few friends and allow Boston Ski & Sports Club to form a team on your behalf. Boston Ski & Sports Club offers games in Brighton, Boston, Medford, Newton, Quincy, Somerville, South Boston and Waltham so there are many locations to accommodate the Greater Boston area.
Boston Ski & Sports Club offers leagues exclusively for men or women, but those who prefer to play as a mixed group can find numerous coed teams, as well. Team sizes also vary; teams may have as few as six or as many as 11 players, to experience "half" or "full field" games. Boston Ski & Sports Club outdoor soccer games take place in some of the best facilities in the area, so players can rest assured the fields are always in optimal condition.
Aside from league play, soccer clinics are also offered, allowing players to brush up on their skills prior to the start of the season.  Individuals who are new to soccer can also learn the basics, so absolutely anyone can participate. Outdoor soccer is a great way to escape from the hustle and bustle of the real world, and it's also a phenomenal way for people to get the exercise they need.
Individuals who are interested in joining one of Boston Ski & Sports Club many outdoor soccer leagues can visit the website to find schedules, sign up details, and more.  Registration for these leagues will remain open throughout May and June, with more leagues added as current seasons close with finals and champions being awarded prizes.
About the Company: Boston Ski & Sports Club caters to more than 50,000 participants each year. Since 1967, the group has remained dedicated to providing opportunities for adults to remain involved in their favorite sports despite their busy schedules. It is the original and largest social sports organization in Greater Boston, and it offers more than 300 different sports leagues with more than 1000 teams competing each week. Aside from sports, Boston Ski & Sports Club also offers access to vacations, ski trips, and social events designed to provide the area's young professionals with the opportunity to relax, compete, have fun, and even expand their networks. For more information please visit https://bssc.com.
About Boston Ski & Sports Club