Roofing Contractor in Helotes TX Responds To Hail Damage Incidences: ARP Roofing
Industry: Construction
New insurance claim help is now available from ARP Roofing for hailstorm damages and other claims processes.
Helotes, TX (PRUnderground) June 21st, 2017
ARP Roofing, a residential roofing contractor, has increased their insurance claims services due to the rise of hail damage occurrences across Texas. In response to these crises, ARP has improved their response times by expanding their team of estimators and intensifying the roles this department plays during the insurance claims process.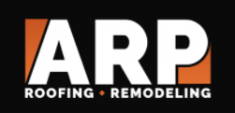 "We know firsthand how tricky hail damage insurance claims can be," explained Ray Williams, owner of ARP Roofing. "Homeowners find themselves traumatized by the initial damage caused by severe storms and then baffled by the process that insurance adjusters and claims processors have. Many critical questions can go unanswered without a guide throughout these processes; therefore, we decided to ensure that homeowners have an ally that can help them understand each step that is taken and get the answers they need to make decisions that are crucial to getting their roof repaired to pre-storm status without financially damaging them. Our estimators are now ready to take on this important role."
In 2016 alone, over a billion dollars' worth of damages were inflicted upon homeowners in the San Antonio and surrounding areas of Texas. One of the largest hailstorms in history pummeled houses, causing dents, perforations and cracks in roofing materials. These breaches can cause a homeowner further damages if left unchecked, due to occurrences of mold, mildew and other invasive, pervasive dangers caused in part by leaks.
"ARP Roofing's estimators are highly trained to inspect for hail damage that may not be apparent to homeowners," said Williams. "Once hail damage has been diagnosed as the problem, our team can take a homeowner through the steps to initiate an insurance claim and provide an estimate of the cost to repair the damage using the same estimation software that most insurance companies use. Once the claims process has started, our roofing contractors can begin repairing the damages and replacing shingles, patching perforations and sealing your roof to prevent moisture from invading your home."
As a roofing contractor, ARP Roofing has established a solid reputation for their responsive services and outstanding craftsmanship. This expansion of their hailstorm and insurance claims services is expected to be of great benefit to Texas residents that have experienced these intense storm systems that have been pervasive in the last couple of years. ARP Roofing serves many major metropolitan areas in the San Antonio county and surrounding areas with quality roofing repair and seamless gutter installation services.
For more information about this prominent roofing contractor in Helotes TX and their expanded hail damage and insurance claims services, call 210-714-0040 or click on the provided link.
About ARP Roofing
ARP Roofing is San Antonio TX's #1 roofing contractor, offering professional and licensed roof repair, seamless gutter installation, re-roofing and hail damage repair work.