Ryan Montgomery's Hometown Show Announced Following the Release of His Debut Single and Self-titled Debut EP
Industry: Music
Special Hometown Preview of Montgomery's "Drop a Tailgate" Tour on July 20th at 7:30pm at City Place, WPB
West Palm Beach to Nashville (PRUnderground) July 17th, 2018
Nashville recording artist and emerging country singer/songwriter, Ryan Montgomery, is pleased to announce his first Hometown Show on July 20th at 7:30 pm at City Place in West Palm Beach, FL.  The hometown show is a special preview of his "Drop a Tailgate" Tour which he will take on the road to various stops in Florida, Georgia, Alabama, Mississippi, Louisiana, Texas and Nashville beginning Fall 2018.
"I am so excited to bring this special preview show to you all here in my hometown…it couldn't be a better place to kick off my "Drop a Tailgate" tour!"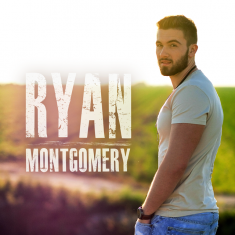 Born and raised in South Florida, 19 year old Montgomery has been traveling back and forth from Florida to Nashville recording his debut EP at Castle Recording Studios in Nashville, TN, with some of Nashville's top session players and his producer, Beau Maxwell.
Montgomery's debut Single, "Drop a Tailgate" and his self-titled debut EP officially released on June 3rd and June 29th respectively and are available to download / stream on all major stores.
Written exclusively on his own and having a country pop / rock flavor, Montgomery's self-titled debut EP entered the top 15 on iTunes Country Charts and the top 100 iTunes All Genres Chart upon release.
Leading the charge with an official release on June 3rd, Montgomery's debut single, "Drop A Tailgate", peaked at 116 on the iTunes Country Charts.  "Drop a Tailgate" landed on Apple Music Best of the Week (All  Charts), Apple Music Cool Country Playlist (Country Stars on the Rise),  Apple Music Hot Tracks Chart (Top Country Singles), Spotify Playlists (including Spotify Release Radar and Spotify Discover Weekly).
"Drop a Tailgate" has been receiving local and national radio play and an official line dance was recently created by CobberKnob.  The official "Drop a Tailgate" Lyric Video was recently released featuring live footage from Montgomery's recording sessions at Castle Recording Studios.  The "Drop a Tailgate" line dance video plus the Official "Drop a Tailgate" video, filmed "Live" at Coral Sky Amphitheater are soon to follow.
Montgomery has an avid following with a large fan base and social media following who have been anxiously awaiting his debut EP.  He has had an overwhelmingly positive response to his single from his fans who are calling "Drop a Tailgate" the "Song of Summer 2018".
"I am truly thankful for everyone's support…my family, friends, producer, session players, the staff at Castle, community, and especially the fans.  I am so blessed to have you all on this journey with me!"
Besides songwriting, Montgomery loves performing and has the ability to entertain whether acoustically, off the back of his truck in the middle of a tailgate, or "rocking out" on stage with his full 6-piece band.  He has an avid following with a large fan base and social media following who have been anxiously awaiting his debut EP.
Montgomery has shared the stage with, among others, Dustin Lynch, Craig Campbell, Chase Bryant and Josh Thompson and is looking forward to taking his "Drop a Tailgate" tour on the road this Fall.
Visit RYANMONTGOMERYMUSIC.NET for more information about Ryan Montgomery and his upcoming shows and follow him on Instagram, Facebook and Twitter
About Ryan Montgomery
From an early age… it was apparent to Ryan's family and friends how drawn he was to music: drumming with any item that remotely resembled a drumstick, playing his guitar non-stop, listening to every genre of music available, and sitting in the front row at church to be close to the band.
"Music has always been my passion for as long as I can remember. When I was a little kid I used to sit absolutely transfixed whenever there was any kind of live music available to watch knowing that I wanted to perform like that one day."
Although music was always at the forefront, Ryan had other interests as a youth as well.  Growing up in South Florida allowed Ryan to participate in numerous sports and his athleticism enabled him to excel in many including travel ice hockey, basketball, competitive waterskiing, surfing and bodybuilding.
Ryan was able to successfully balance school, sports and music throughout his elementary, middle and high school years and as he entered college made a decision to focus primarily on both his college education and music.
"My family has always supported me and encouraged me to set goals and work hard to achieve them…I am thankful for the gifts I have been given and am extremely blessed to be able to do what I love."