24By7Security launches #HIPAAHappenings in South Florida
Industry: Consulting
Social networking and HIPAA education for healthcare professionals
Coral Springs, Florida (PRUnderground) August 24th, 2018
24By7Security, Inc., a well-known Cybersecurity and Compliance advisory and consulting services firm, sponsored and hosted HIPAA Happenings, an innovative new HIPAA education program series, a complimentary social networking and HIPAA discussion for healthcare professionals.  HIPAA stands for Health Insurance Portability and Accountability Act. The inaugural session of HIPAA Happenings was held on August 22, 2018 at the offices of Broward County Medical Association.  We are thankful to Cynthia Peterson of BCMA who made the Fort Lauderdale venue available to us as she recognized the importance and value of the topic of HIPAA compliance to the organization's members and to other healthcare professionals.
This first HIPAA Happenings event featured two prominent speakers in South Florida: Stephen Siegel, Esq., Of Counsel at Nelson Mullins Broad and Cassel, LLC and Dr. Uttma Dham, DMD, General and Cosmetic Dentist, Westside Dental Center, Plantation, Florida.  The event was well attended by local healthcare and Information Security professionals, and attendees reported excellent feedback and appreciated having the two perspectives from a lawyer and a covered entity.  The event website hipaahappenings.com will continue to be updated with relevant material from the event and with information on upcoming events.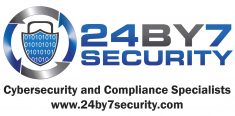 "Conducting a risk analysis is like getting an annual medical checkup", said Stephen Siegel, Esq. during his presentation.  His presentation covered HIPAA and FIPA breach notification rules and requirements.   Physicians and other covered entities and business associates in Florida must be aware not only of HIPAA, but also of FIPA (Florida Information Protection Act) as FIPA has more stringent rules related to breach notification timelines and severe penalties for delays as well. "As a covered entity, it is your responsibility to know where all your patients' Protected Health Information (PHI) is stored", added Siegel.
Stephen also highlighted the importance of having signed business associate agreements with all your vendors who have access to PHI.   "In some cases, I (attorney) am a business associate when it comes to cases in which I get access to PHI", said Siegel.  Dr. Dham added her perspective on business associates when she shared "I have signed business associate agreements with ALL my vendors".
"I love doing what I do, that is, general and cosmetic dentistry, and providing complete care for my patients' smiles. I therefore found it important to partner with other specialists for everything I needed to do as a business owner but did not have the requisite skills or even the desire.  I found capable and knowledgeable partners in the labs I chose, the EMR team and for security and HIPAA compliance, I contacted 24By7Security", said Dr. Uttma Dham, during the panel discussion.   Dr. Dham also talked about how she instilled a culture of privacy in her office and ensured her staff was properly trained on HIPAA rules.
About 24By7Security, Inc.
24By7Security provides a robust menu of cybersecurity and compliance advisory services in a variety of industries, both regulated and non-regulated, including healthcare, financial services, education, and others. Promulgating applicable industry standards such as the NIST Cybersecurity Framework, PCI-DSS, ISO 27001, NIST 800-53, NIST 800-171, and CMMC, the firm's experienced and highly credentialed staff include CMMC Registered Practitioners (RP), PCI Qualified Security Assessors (QSA) , Certified CSF Practitioners, Certified Information Security Systems Professionals (CISSP), Healthcare Information Security and Privacy Practitioners (HCISPP), Certified Information Security Managers (CISM), Certified Information Systems Auditors (CISA), Certified Ethical Hackers (CEH), and others. The award-winning firm is certified as a Registered Provider Organization (RPO) by the CMMC Accreditation Body, as a Qualified Security Assessor (QSA) by the Payment Card Industry Security Standards Council and as a HITRUST Authorized Readiness Licensee. To learn more, visit https://www.24By7Security.com.
#DontRiskITSecureIT