After the Jaguar Land Rover Incubator, Neptune is launching the First Video App Designed for Connect
Industry: Mobile Apps
Neptune will be provide early access to parents that can spend 1 hour per week with their children to help them learn through co-viewing and offline activities.
Columbus, OH (PRUnderground) February 21st, 2017
AVE AutoMedia (AVE), maker of apps for connected cars and mobility services, is preparing for the beta launch of Neptune, a video network for kids age 2-10.  The team behind Neptune participated in the Jaguar Land Rover incubator from July to December 2016 with the purpose of developing a platform for connected car apps.  The first application produced with the AVE platform is Neptune and the team is looking for parents that want their kids to learn from the videos they watch.  Early access is being provided to parents that request an invitation at www.watchneptune.com.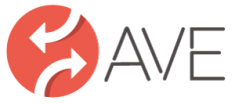 Neptune is an interactive network for modern kids that focuses on STEM education and content that helps kids learn.  Neptune features videos that help kids learn through co-viewing and interactive activities. In The US Dept. of Education's Early Learning and Educational Technology Policy Brief published October 2016, they stated, "While technology such as tablets and smartphones are designed to be handheld and lend themselves to individualized instead of shared experiences, children may benefit greatly when parents are actively involved while children use such devices."  Neptune's video network ensures kids are viewing quality content that helps them learn while giving parents the ability to control how long kids are watching videos.
CTO Chris Castro stated, "It may seem counterintuitive that a video network for kids is focused on reducing the amount of time kids spend watching videos.  But we know that parents are concerned about the amount of screen time and even more concerned about what their kids are watching."  
Parents are able to create child profiles where they are able to customize stations based on the child's interest and they can set up daily viewing limits for kids.  Parents have a dashboard where they can see what videos their kids have been watching and remotely control content.  Videos on Neptune are curated to ensure that every video fits with the focus of science, technology, engineering, art, and math.  Videos are categorized by age and children are presented with stations catered to their individual interests.
As a connected car app, Neptune will provide an uninterrupted experience from the home to the car.   When Neptune is connected to compatible vehicles, parents can control multiple devices through the in-vehicle infotainment screen.  Neptune will also feature thousands of adventure destinations, including science centers, zoos, and libraries.  When a Neptune Adventure is selected, kids can watch videos about the destination to get them ready for their adventure.  For example, a road trip to Mt. Rushmore will include age-appropriate videos for kids about the historical significance of the national monument and how it was made.    
Regarding designing an app for connected cars, CEO Ryan McManus stated, "Before we started creating the in-car experience for Neptune, we focused on making sure that the app created an experience for parents and children that was different that existing video apps.  It's not enough just to make an app that works with connected cars.  The user experience has to be exceptional and it is more than just video, especially for the nano-attention spans of kids today (and that includes my two kids).  We connected what kids are watching with activities that help them reinforce what they are learning."
Neptune was featured at CES and the North American Auto Show in Detroit this past January.  Neptune is the first product from Columbus, Ohio based AVE AutoMedia.  Parents that want an invitation to join Neptune can request an invitation for early access for iOS at www.watchneptune.com/beta
About AVE AutoMedia Inc
AVE AutoMedia is a mobility technology company building applications for connected cars and mobility services. AVE optimizes mobile and in-car entertainment experiences for the growing number of connected vehicles. Using AVE's technology, brands can deliver multimedia content to vehicle infotainment systems in a format that is highly efficient, easily consumable, and consistent with other in-car user experiences.