American Sentinel University and Colorado Hospital Association Name Boulder Community Health Blood Bank Supervisor a Colorado Health Care Star
Industry: Education
– Award Recognizes Kim Blain as a Health Care Professional Making a Difference –
Colorado (PRUnderground) August 15th, 2019
American Sentinel University and Colorado Hospital Association named Kim Blain, Blood Bank/Hematology Supervisor at Boulder Community Health, as a Colorado Health Care Star Award winner. This award recognizes Blain as an exceptional health care professional.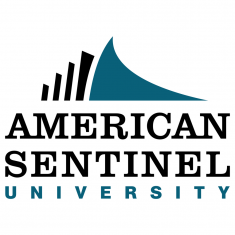 Colorado Health Care Stars is a statewide health care professional award recognition program sponsored by American Sentinel University and Colorado Hospital Association. The program was launched in February 2015 to acknowledge industry professionals in Colorado who exceed expectations in the delivery of health care.
In her role, Blain is the blood bank resource for Boulder Community Health and actively participates on the Blood Utilization and Patient Safety Committees. Some of her many accomplishments include: helping to decrease blood utilization, optimizing transfusion practice, implementation of Pan Genera Detection (PGD) testing to extend platelet life and reduce wastage, implementing pathogen reduction technology (PRT) platelets to help with platelet acquired sepsis, and streamlining the blood bank workflow for mass casualty events.
"Kim has demonstrated her commitment to creating the safest situations possible for all patients, time and time again," said Monica Phommarath, Laboratory Administrative Manager, Boulder Community Health. "She works collaboratively with other hospital departments and focuses on the patient first when identifying solutions to process gaps."
"We are impressed by Kim's focus on patient safety and admire her dedication to her profession," said Michael Rickart, Vice President of Partner Engagement for American Sentinel University. "We're happy that our partnership with the Colorado Hospital Association allows us to honor her achievements and name her a Colorado Health Star."
Nominate the Next Colorado Health Care Stars Winner
Nominate an exceptional clinical professional. Complete the nomination submission form.
Twelve winners are selected during the program year, awarded with $100 and entered into a drawing for a full-tuition scholarship for an accredited health care certificate or degree at American Sentinel University.
Learn more about American Sentinel University's online degree programs at https://www.americansentinel.edu/ or call 866.922.5690.