American Sentinel University Launches First Virtual Health System Simulation Platform for Healthcare Students
Industry: Education
New Sentinel Health™ Simulation Enhancing the Student Experience Through Innovative Learning Simulations
Aurora, CO (PRUnderground) December 18th, 2019
American Sentinel University today announced the launch of Sentinel Health™ – the first virtual health system. The first product in a series of interactive, web-based learning solutions developed as part of the Sentinel Health™ portfolio is Sentinel Hospital™, a virtual hospital designed to house simulation-based assignments for American Sentinel University nursing and healthcare students. The goal of Sentinel Health™ is to improve the learning experience for healthcare professionals through virtual simulations.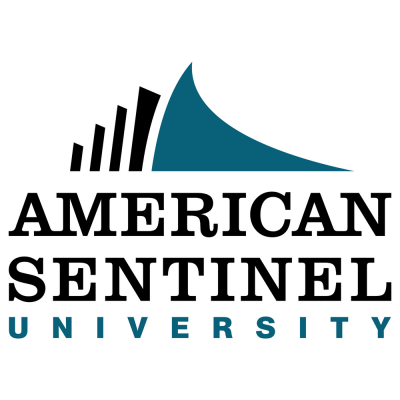 "Not everyone learns the same way and empowering students with active learning is a goal of American Sentinel University," said Dr. Rick Oliver, CEO of American Sentinel University. "Our simulation platforms are engaging and simulate a real-life, professional learning environment. "Our employer and educational partners are actively encouraging us to continue and expand the opportunity for learning in a realistic and risk-free environment.""
Ultimately, Sentinel Health™ will be expanded beyond Sentinel Hospital™ to include other entities such as Sentinel Clinic™, Sentinel Hospice™ and Sentinel Women™ to mimic a realistic, full-service health system in which nursing and healthcare learners are empowered to make professional decisions.
"As an educator with 35 years' experience in nursing education, virtual simulations provide students with the opportunity to apply concepts in a safe environment," said Dr. Elaine Foster, Dean of Nursing and Healthcare Programs at American Sentinel University. "Students can learn and practice in the virtual environment to gain confidence in decision making in the rapidly changing practice of healthcare. Sentinel Health provides engaging simulations in a safe, virtual environment that enhances application of concepts, which can then be applied to real world situations."
Sentinel Health™ is also being designed with clinical educators in mind, as well as nurse educators in community college, baccalaureate and graduate healthcare program settings.
"Our simulations can help the nursing profession in a variety of different settings," said Jeffrey Caplan, President of Healthcare Learning Innovations, a division of American Sentinel University, and Senior Vice President of Partner Engagement at American Sentinel University. "Our virtual simulations are multidisciplinary and can be adjusted to suit the current needs of the nursing industry including professional development within healthcare organizations."
Sentinel Hospital™ will be introduced into American Sentinel's competency-based RN to BSN Powered by SIMPath® courses in early 2020.
"We are excited to expand our portfolio of healthcare-focused virtual learning solutions into other programs at American Sentinel University," said William Tammone, Chief Academic Officer and Senior Vice President, Strategy and Innovation at American Sentinel University. "This is just the beginning of creating a fully immersive digital learning ecosystem for our students."
For more information about Sentinel Health™, please visit www.SentinelU.com.