Auto Dealer Holiday Sales Increase with New Car Incentives Shopping
Industry: Automotive
Sunrise Premiums offers travel incentives and vouchers to help auto dealers increase sales and develop relationships with customers.
United States (PRUnderground) December 14th, 2011
Sunrise Premiums offers travel incentives and vouchers to help auto dealers increase sales and develop relationships with customers.
The holiday season is traditionally one of the most popular times to buy a car. It is easy to see that auto dealers will be in great competition for customers as 2011 comes to a close, and car buying customers drive their new bought cars off the lot. Offering fun travel incentives and vouchers is an ideal way to stand out from other car dealers, to give that car buying customer yet another reason to shop at your auto dealership instead of another one.
It's a fact th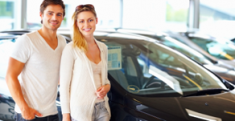 at auto dealers record 30% more sales when using Sunrise Premium travel vouchers. Auto dealers will be pleased to discover they will see a rapid increase in test drives, auto sales and extended warrantees. Sunrise Premium offers several popular choices for auto dealers to select from to offer their car buying customers.
Your customers will appreciate the Passport to Cruise: a 7 through 14 day and night cruise to fabulous destinations such as the Caribbean and Mexico. Another popular choice is Sunrise Premiums' Nationwide Getaway, a 3 day and 2 night family vacation to your choice of 14 favorite destinations.
"Travel vouchers are great incentives because it gives our clients the opportunity to separate from the competition and award customers", says Steve kessler, President of Sunrise Premiums.
That annual family vacation in today's economy has become more and more of a luxury and an indulgence. To know that your family will enjoy a fun filled vacation when you buy the family car, is a great incentive for so many.
Contact Sunrise Premiums at 212-813-2881 to offer travel vouchers at your dealership. Quick! Before the competing dealership near you starts to offer them!
About Sunrise Premiums:
A trendsetter in the Travel Incentives industry since 1997, Steven Kessler launched Sunrise Premiums because he holds the recipe to growing your business. By partnering with with top-notch airlines, hotels and travel businesses worldwide, Sunrise Premiums developed unparalleled results-oriented travel incentive packages for pennies on the dollar.
Sunrise Premiums is constantly on the hunt for innovative ways to meet the demands of a changing market so that customers are assured that they are doing business with the best in the business.  Our customers' satisfaction and that of your customers is secured because unlike most travel incentive providers, all packages/certificates purchased from Sunrise Premiums are backed and fulfilled by our travel partner, Prestige Travel. Sunrise Premiums and Prestige Travel entered into a financial partnership in 2003 to better serve our customers.