Autocam Offers the Next Generation of Fleet Management Solutions with the VT-300SE
Industry: Technology
Autocam, a world leader in fleet management, offers a comprehensive solution with the VT-300SE hardware system.
Hong Kong (PRUnderground) October 22nd, 2019
Managing a fleet of vehicles for safety, security, and optimization can be tricky, but with the right technology, it is possible to automate much of the system so you can spend less time worrying about your fleet and more time managing your business. Autocam, a premier provider of comprehensive fleet management solutions, offers the VT-300SE platform that can optimize your fleet when used in conjunction with the company's proprietary could-based fleet management system – AIR FMS.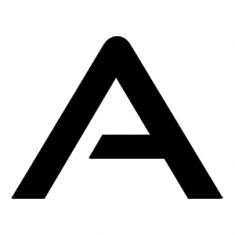 Effectively managing a fleet is crucial in a variety of industries, and Autocam has successfully helped companies in public transportation, law enforcement, construction, sport, and even agriculture industries better track their equipment. Autocam's fleet management solutions not only prevent theft, but they also help to combat risky behaviors and ensure your fleet is only being used as intended.
The Autocam VT-300SE comes with numerous fleet features that make fleet management simpler than ever before. These include:
3G/4G/Wi-Fi/tethering support;
Large-scale deployment optimization;
Support for an optional third channel;
Tracking and tracing in real time;
Realtime video streaming;
Anti-tamper features;
AIR FMS Cloud support; and
Mobile network drive recording.
The VT-300SE is a revolutionary system that provides these features and more, making it easier than ever to deploy fleet tracking and management systems, even on the largest scale. These devices connect to mobile networks from numerous carriers depending on your needs, and when combined with GPS tracking and a built-in accelerometer, it is possible to track and trace movement your fleet makes.
The model features an anti-tamper cover designed to restrict access to the various ports, cables, power inlets, and memory cards. It also prevents unauthorized lens adjustments so you can be sure that your cameras are always pointed exactly where you want them. Should the lens cover be removed at any time while the device is connected to AIR FMS, the relevant party will be notified immediately to take the proper actions. The VT-300SE has two lenses built in, but it can also support a third satellite camera with an additional channel if you wish to monitor another area. You can choose from numerous satellite cameras with various features to suit your exact needs.
The VT-300SE is also quite durable and was designed to be used in a wide variety of operating conditions. It has passed numerous 96-hour temperature tests and has been proven to easily tolerate temperatures as low as -20 and as high as 85 degrees Celsius.
To learn more about the Autocam VT-300SE system, visit the Autocam website today and create your free account. You can also fill out the short contact form if you would like to be contacted by a representative via email, or you can call the Autocam team at +852 2251 8967.
About Autocam: Autocam is an innovative provider of fleet management technologies that can be customized to any company or industry's unique needs. They offer a wide variety of hardware that works in conjunction with their proprietary fleet management system known as AIR FMS, which has a reputation for delivering only accurate, reliable, and relevant information in a timely manner. Autocam is headquartered in Hong Kong and serves numerous industries around the world, including everything from law enforcement to agriculture and even public transportation. For more information please visit https://autocamair.com/.