Beacon Hotel South Beach: Miami Winter Music Conference to Feature Electronic Dance Music from around the World
Industry: Hotels
Anyone with any degree of interest in electronic dance music — whether professional or personal — is invited to attend Winter Music Conference 2016.
Miami Beach, FL (PRUnderground) March 18th, 2016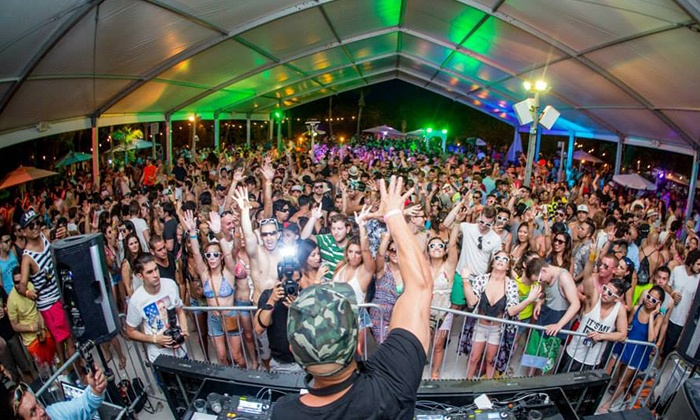 The week-long WMC 2016 conference, considered an institution by the local music industry, attracts 100,000 music lovers to the Southeast Florida coast each year from more than 70 countries across the globe.March, 2016—Miami Beach—For close to three decades, the annual music industry event known as the Miami Winter Music Conference has brought both recorded works and live musical performances to the area's streets, clubs and other venues, turning the town into a veritable mini music Mecca. Musical artists and well-known DJs flock to WMC from far and wide to showcase their own or others' music-related audio artistry, letting conference attendees catch a glimpse of all the latest electronic dance music (EDM) techniques and artistic accomplishments.Scheduled for March 21 – March 24, 2016, the WMC conference's main attraction is its ULTRA Music Festival, a weekend-long outdoor concert extravaganza that's jam-packed with the most impressive music, music-makers and music presenters in the genre. These concerts are guaranteed to have conference-goers tapping, swaying and dancing to the pulsating electronic rhythms that fill the air.
Opportunities for networking with fellow musicians and making other music business connections abound at this annual event. Watching or participating in such activities as panel discussions, seminars, workshops, and even a prestigious awards show — in addition to the multitude of parties and musical performances — provide unprecedented opportunities for attendees to immerse themselves in the culture while gaining technical expertise in the musical genre.
While in the area for the annual musical workshops, concerts, parties and other events, conference attendees often make a stay at Beacon Hotel South Beach a highlight of their visit to the area. Conveniently located on Ocean Drive in South Beach, the Beacon Hotel is situated right in the heart of Miami Beach in close proximity to all convention activities. This helps conference attendees stay close to all the action, making it easy for them to attend all their desired conference events while enjoying the hotel's ocean-front view, comfortable accommodations and enjoyable beach-related activities between conference events.
A wide variety of additional area attractions and activities, many of which are free, are also available to keep conference-goers pleasantly occupied while not actually in attendance at one of the official WMC 2016 events. Activities such as sightseeing, hiking, beach outings, shopping, spa visits, casual to fine dining, museum visits, outdoor activities such as sailing, and a host of other fun things to do await the pleasure of each South Beach visitor to round out the WMC experience and make it even more memorable.
Anyone with any degree of interest in electronic dance music — whether professional or personal — is invited to attend Winter Music Conference 2016 to share in the rich cultural heritage that is being fostered around this highly eclectic musical style by some of the most renowned names in the field. The yearly event provides an invaluable opportunity for attendees to rub elbows with some of the EDM's greats.
Further information about the Winter Music conference is available on the WMC website at wintermusicconference.com.
About Beacon Hotel
The Beacon Hotel is a gem among boutique South Beach hotels in Miami. Besides its premium location right in the center of Ocean Drive, and beautifully remodeled rooms and lobby, the Beacon gives you South Beach how it is meant to be experienced. Here, you have direct access to seven miles of sand and surf, unrivaled nightlife, premier shopping and dining. Enjoy infinite views of the Atlantic Ocean on one side and historical sherbet-colored Art Deco architecture on the other. Be it honeymoon, anniversary or a romantic beach getaway, this historical oceanfront boutique hotel is a haven for a perfect romantic vacation. Beacon Hotel offers complimentary breakfast, free Wi-Fi, and complimentary beach towels and beach chairs in the room.