Bellville Tube Company Reinstated, Production Facility Reopened to Service the Oil and Gas Production Industry
Industry: Manufacturing
Reopened Facility Expected to Bring up to 100 New Jobs to the Region And Supply North American and International Markets With High Quality Tubular and Structural Steel Products.
Bellville, TX (PRUnderground) July 2nd, 2019
Bellville Tube Company (BTC), a manufacturer of high quality steel tubulars for the commercial construction, industrial, and oil and gas industries, has been reinstated by a US-based, private investment group that will remain private until finalized. The new ownership expects to have production commence in the third quarter of 2019, and at full capacity and providing up to 100 manufacturing jobs in 2020.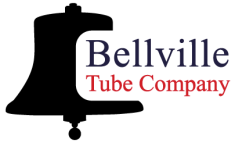 The company's newly acquired production facility is located on approximately 80 acres, 50 miles west of Houston, TX near Bellville, Texas. It features hot rolled steel slitting capabilities and carbon steel tubular manufacturing, projected to expand into production of 130,000 tons annually, as well as full body normalization capabilities. Investment has been made in additional equipment and installation is currently in process to more than double production finishing capabilities.
The entire site is well suited for future facility expansion and well suited to take advantage of stronger surging oil and gas markets as well as upcoming significant planned infrastructure investment that will diversify the product range and increase overall capacity to ensure longevity and maximize production capacity while reducing production costs.
Additional infrastructure improvements have already commenced dramatically improving logistical services via truck and railway via dual on-site rail spur access, giving key access to all North American markets. According to ownership, the facility is located strategically to serve the construction and Industrial tubular marketplaces, as well as the world's largest oilfield plays of the Permian and Eagle Ford; with premier rail access to the Northern United States and Western Canadian oil and gas producing regions. BTC is very excited to be well positioned to meet the growing demand for high- quality steel tubular products in North America and the World.
Bellville Tubular's production facility had already benefited from a number of key capital investments made in 2013 from the previous owners (an affiliate of United States Steel Corporation). They included a Thermatool Corp 600 Kilowatt High Frequency Induction Welder with HAZ control, 4 channel Inspectech inline ultrasonic inspection mechanical and electronics station, and a 250 Horsepower Garner Denver plantwide compressor.
BTC was established in 1980 by Quanex Corporation. The facility was purchased in 2000 by Lone Star Technologies, which was acquired in 2007 by United States Steel Corporation, which idled production in August of 2014. The purchase includes all land and production equipment in the Bellville, TX, facility. The undisclosed value private sale completed on December 31, 2018 following a planned due diligence program allowing Bellville Tube Corporation to be reinstated to its previous widely known status as a Texas corporation in February of 2019 after completion of traditional procedural documentation.
About Bellville Tube Company
Bellville Tube Company manufactures steel tubulars for the oil and gas production and transportation industry as well as the construction and industrial markets. The facility, located 50 miles west of Houston in Bellville, TX, has served the oil and gas industries since 1980 with quality OCTG and line pipe. The expanded plant has an annual finished capacity of 130,000 tons. The management and investor team includes engineering, financial and business personnel with a combined 200 years of oil & gas, and steel tube manufacturing experience.