Benepath launching new Commercial Leads Product
Industry: Finance
Benepath is a well established lead generation company that specializes in Medicare, group health, and now commercial insurance leads. They offer exclusive, quality leads that are generated in house and sent to agents in real time.
Newtown Square, PA (PRUnderground) October 1st, 2019
Benepath, a well established lead generation company in Newtown Square, PA has announced they are set to launch their new product line for exclusive commercial insurance leads later this month. They have excelled in producing group health leads for the past 10 years and now they get to utilize their expertise in lead generation to bring quality commercial insurance leads to agents all over the country.  Getting more than just a name and a phone number, they ask all the up front questions along with extra information like census data and current insurance status so we can connect the right agent to the right consumer. These extra details ensure the highest production and growth for your business. "We are in the business of generating exclusive leads that work, and our new product line of commercial insurance is just the latest way Benepath assists agents in providing companies with the coverage they require," said Clelland Green, CEO of Benepath.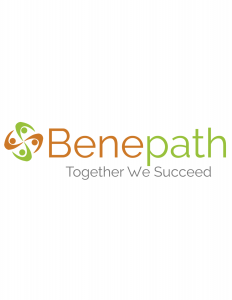 Benepath differs from other lead generation companies because they manage 100% of their own marketing. They don't resell leads or utilize a 3rd party to purchase leads. All leads are generated by utilizing search, content, and social. The leads are sent in real time directly to the agent and each agent receives their own customized thank you page so the consumer can see your information including your picture, your logo and brief description about you or your agency and in some cases can view quotes. 
Benepath offers more than just leads. In addition to receiving the best leads possible, agents who use Benepath are given better tools, more guidance and extensive sales training. This includes free webinar training sessions, personalized customer service, and a high-tech sales portal equipped with everything agents need to maximize sales. 
About the company: Benepath is a digital marketing agency specializing in generating leads for insurance agents all across the country.
To learn more, visit https://www.benepath.net/commercial-leads/