Boston Ski and Sports Club in Boston Offers Exciting 2019 Kickball Leagues for Adults
Industry: Sports
Leading Boston-area organization, Boston Ski and Sports Club, has opened adult kickball leagues for the 2019 season.
Boston, MA (PRUnderground) June 17th, 2019
Adults in the Boston area have their pick when it comes to sports. Though baseball, soccer, and football might immediately come to mind, kickball is making a huge comeback across the country, and Boston-area adults are all for it. Boston Ski and Sports Club, an organization dedicated to sports leagues, social events, and much more, is opening its 2019 adult kickball leagues for registration.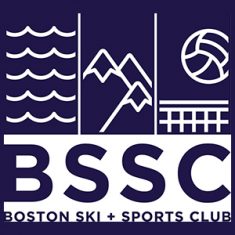 Though most people recall kickball fondly as a gym class sport, the existence of official kickball leagues nationwide is proof that more young adults than ever before have discovered the benefits of kickball beyond elementary school. There are several exciting benefits that compel these young professionals to lace up their sneakers and have some fun.
Why Do Adults Play Kickball?
Kickball shares many rules with baseball and softball, but for many adults, it's much simpler to learn. Rather than swinging a bat at a relatively small ball, the goal here is to kick a larger ball into the outfield and score points by running bases. It's the perfect quick game for busy adults because while each baseball at-bat can take many pitches, it tends to be much easier to kick a ball on the first pitch.
Kickball is also nostalgic. When young adults in their 20s and 30s come up to the plate to kick the ball, they are immediately taken back to their childhoods – a time when they had fewer responsibilities and seemingly unlimited energy. Since many professionals lead such busy lives, they have to schedule in their social time, and kickball is a great way to do that. It is a somewhat competitive sport while still being plenty of fun, and it provides ample opportunity for building friendships and/or professional relationships, too.
Get Involved in Your Own Kickball League
If you are ready to enjoy the numerous benefits of kickball, whether it's the simplicity, the nostalgia, or even the social opportunities, visit the Boston Ski and Sports Club website to sign up. You can register for just a kickball league, or become a BSSC Member to have access to discounted prices for everything you do: sports leagues, day, weekend, and week-long travel, pub crawls, baseball games, and much more. For questions, send an email to comments@bssc.com or give them a call at (617)789-4070 on weekdays from 10am to 5pm.
About the Company: Boston Ski and Sports Club is headquartered just outside of bustling Boston in Watertown, Massachusetts. It has offered young professionals from all across the Boston area access to various sports and other events since 1967. There are more than 50,000 participants each year, and the focus always remains the same: to stay true to the Boston community with outstanding and memorable experiences, an unsurpassed dedication to excellence, competitive pricing, and positive long-term relationships with partners, participants, and Boston Ski and Sports Club members. The 2019 kickball season runs from May through June and games take place in various locations, including Winsor School, Donnelly Field, and Moakley Stadium to name a few. For more information please visit https://bssc.com/.
About Boston Ski & Sports Club