Canopy™ Announces Demo Days & Investor Events for Spring 2017 Business Accelerator Cohort
Industry: Finance
BOULDER, CO (PRUnderground) April 20th, 2017
Canopy, a venture fund and business accelerator for companies developing ancillary products and services for the legal cannabis industry, is pleased to announce multiple events for investors and the public to mark the graduation of its Spring 2017 accelerator program cohort.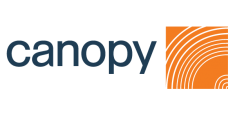 The ten startups graduating from the 16-week Canopy accelerator program represent the leading edge of cannabis business innovation, including teams tackling geo-mapping databases for licensed businesses, apps that help consumers find the best real time deals in their area, sustainable packaging solutions, and cannabis processing robotics.
Canopy's ten companies will present their ancillary products and services to an audience of investors, industry professionals, and cannabusiness-curious public in Boulder on May 15th and in Denver on May 25th.
Each startup accepted to Canopy's business accelerator program receives $30,000 in seed funding and a chance to earn an additional $50,000 in funding during in the program. The Canopy investment model prioritizes connecting its portfolio companies with experienced mentors, industry pros, other Canopy alumni, and a broader cannabis investor network, including investor members of Canopy partner, The Arcview Group.
After weeks of intensive pitch practice, business model refinement, and miles logged meeting cannabis businesses around the country, the cohort "graduates" on Demo Day.
"We are incredibly proud of the growth that our cohort has experienced so far," said Patrick Rea, co-founder and CEO of Canopy. "While the cohort is incredibly diverse in terms of background and experience, each team is dedicated to moving forward the industry and the movement to end prohibition. As the cannabis industry continues to mature, each of our graduating companies are primed to make a meaningful impact on the cannabis industry."
Throughout the program, participating companies are exposed to hundreds of mentors from inside and outside the industry, angel investors, investment firms, and key figures within the local entrepreneurial community. Additionally, Canopy hosts numerous public and private events to increase participants' exposure to the cannabis industry.
The ten companies graduating from the spring cohort include:
● Bloom Automation develops robots that address the high cost of dangerous manual labor in the cannabis industry. BloomBots allow for tasks within a cultivation setting to be automated. Founded by Jon Gowa of Boston, Massachusetts.
● Cannabis Big Data integrates with all data sources to publish critical business management reports that identify areas for improved efficiencies and revenue. Founded by Henry Finkelstein of Colorado Springs, Colorado.
● CannaZoning is an online platform that provides visualization of state and local marijuana zoning laws, helping businesses rapidly identify compliant parcels for their businesses, and avoid costly pitfalls associated with cannabis business zoning. Founded by Ben Livingston of Seattle, Washington.
● Croptimize provides technology to drive energy efficiency for cannabis cultivators. By optimizing demand profiles and reducing operating expenses through machine learning, Croptimize leverages energy rate structure management and utility incentives. Founded by Kevin Mayer of Boulder, Colorado.
● Estrohaze is a cannabis-focused media outlet designed to break the stigma surrounding women and minorities. The platform includes resources, career opportunities, and lifestyle content that focuses on women of color benefiting from the cannabis plant. Founded by Safon Floyd, Kali Wilder and Sirita Wright of Brooklyn, New York.
● Firesale uses geo-mapping technology to provide real-time information on cannabis deals in any location. Its user-friendly search functionality allows consumers to find infused products and flower based on potency, strain or price. Founded by Damien Payne and Clay Nutting of Sacramento, California.
● Sana Packaging believes current cannabis industry packaging solutions are wasteful, don't store efficiently, and don't allow space for branding and compliance labels. Sana offers rectangular, stackable cannabis containers made from biodegradable hemp-based plastic, resulting in a reduction of their carbon footprint by eliminating traditional petroleum-based plastic from the equation. Founded by Ron Basak-Smith of Easton, Connecticut and James Eichner of Montagnola, Switzerland.
● Snapp Digital provides hardware and ad control software for digital screen networks in dispensaries and beyond. Snapp's platform allows advertisers to buy ad space and manage content from a simple dashboard, solving the problem of buying and managing ad space. Founded by Dustin Lato and Ron Warner of Cleveland, Ohio.
● Solutions Vending believes smart vending machines aren't smart enough. SVI converts standard "dumb" vending machines into intelligent data collection kiosks, gathering valuable purchasing information at the point of sale utilizing facial recognition among other technologies. Founded by Dawn Dickson of Miami, Florida.
● Who Is Happy connects cannabis consumers around the globe with an international geo-location-based social network. Launched in 2016, the app quickly grew to 170,000 users and has almost 1M check-ins to date. Founded by Joao Paulo Costa and Henrique Torelli.
This year, Canopy's Boulder Demo Day kicks off Boulder Startup Week – a week of high-energy events celebrating entrepreneurship that brings startup founders and participants from all over the country. All ticket proceeds benefit Students for Sensible Drug Policy. Full details and tickets for both Demo Day events can be found here.
About Canopy
Canopy is a venture fund and business accelerator for companies developing ancillary products and services for the legal cannabis industry. Companies are handpicked to receive up to $80,000 in capital and participate in an intensive 16-week accelerator program. Canopy advisors and mentors work closely with each company, helping define business models, refine unique selling propositions, and focus marketing and fundraising activities. For more information, please visit www.canopyboulder.com.
About The Arcview Group
Founded in 2010, The Arcview Group is responsible for a number of groundbreaking ventures in the cannabis industry. The Arcview Investor Network includes more than 650 accredited investors who have put more than $108 million behind 141 companies. Arcview Market Research produces the State of Legal Marijuana Markets report, which is the most oft-cited market data report. In 2015, Arcview became a partner in Canopy. For more information, please visit www.arcviewgroup.com.