Caravan Medic Launches New Safe Tyre Technology UK
Industry: Automotive
Caravan Medic, part of the Vehicle Medic Group put safety first as they promote a tyre afety technology which prevents blow outs.
Leighton Buzzard, UK (PRUnderground) October 16th, 2012
Most caravan owners are aware of the dangers of towing a caravan. Caravan Medic, are offering a caravan tyre safety feature which prevents blow outs whilst the caravan is being towed.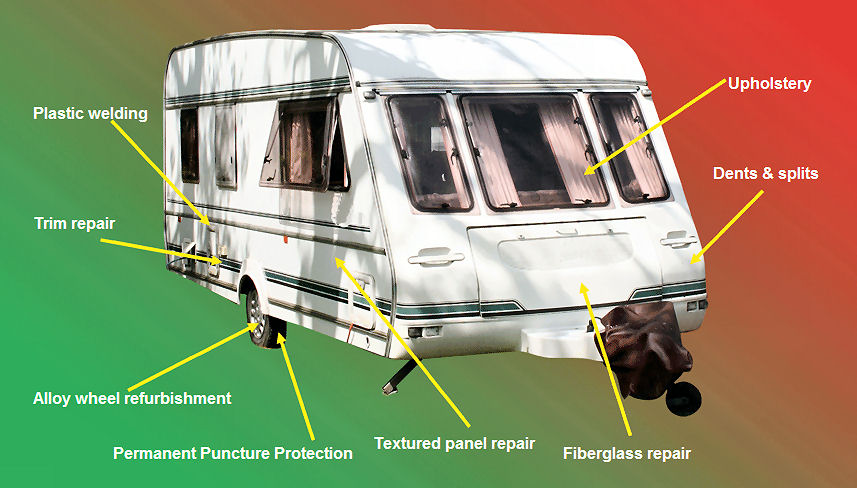 The tyre safety service is carried out when a highly concentrated sealent inserted into the tyre. It provides a seal created from high solids polymer gel which will not shrink. Furthermore the technology gives support and flexibilty to the tyre. This is one of the many reasons why the Caravan Medic Tyre Safe solution is so succsessful as a puncture preventative and a porosity sealer.
Caravan Medic offers a mobile caravan repair service, whereby the technician will come to you.
Also under the Vehicle Medic umberall is Car Medic who offer all typres of mobile repairs, including car body repairs, alloy wheel refurbishment and car windscreen repairs.
Visit https://www.carmedic.co.uk for further information
About Vehicle Medic Limited
Car Medic are the UK\'s First SMART (small to medium area repair technology) repairer. A technician will come to your place of work or home, wherever is convenient and repair minor body damage – dents, scuffs, scratches to bumpers and bodywork, car interiors – dashboards, centre consoles, upholstery, leather & velour seats, windscreens and alloy wheel refurbishment. The SMART way to save money and keep your vehicle looking good.