CEO of Caster Concepts, Bill Dobbins, Discusses Automakers Shift to Mexico
Industry: Automotive
The CEO of Caster Concepts, Bill Dobbins, discusses the auto manufacturer's shift to Mexico.
Albion, MI (PRUnderground) February 25th, 2016
As the automotive industry's supply chain is expanding throughout Mexico, a mid-Michigan manufacturer of custom casters and wheels, Caster Concepts Inc., has decided to take the plunge and do so as well. This is despite the fact that it has no prior experience with regards to attracting customers in foreign markets.
Caster Concepts, which serves the automotive sector, along with companies in the appliance, aerospace and module home sectors, approached the Michigan Economic Development Corp. (MEDC). Bill Dobbins, CEO and president of Caster Concepts stated, "We couldn't be doing what we are doing without partnering with MEDC from a small company standpoint. I wouldn't even know where to start."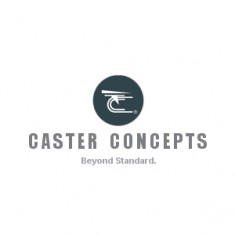 The company has signed contracts with American Axle, General Motors, Chrysler and Mazda and it has plans to further its relationship with other companies and distributors in Mexico. This will enable it to provide better service to its automotive clients. "If we have a significant presence with Kia there for a specific caster, then how do we put stock of their product in close proximity to them so if they ramp up, they can have easy access to new parts," said Dobbins.
Caster Concepts manufactures casters and wheels that are rated to carry between 700 and 70,000 pounds, and despite only 40% of its products being standard, the company still operates as a make-to-order business to keep stocks low. The company has vertically integrated almost all of its operations and maintains a series of subsidiary companies that specialize in the various aspects associated with its supply chain.
Dobbins also stated that his company will be able to provide significant value in that it is able to cater to customers who need to outfit their processes with products that have not been manufactured according to standardized specs.
Further information can be obtained here:
https://mibiz.com/item/23271-caster-concepts-banks-on-automakers%E2%80%99-shift-to-mexico
Additional information about Caster Concepts can be obtained here: https://www.casterconcepts.com/
About Caster Concepts
Caster Concepts is headquartered in Albion, Michigan. They design, develop, and manufacture a wide variety of casters for various industries, including heavy duty industrial steel casters among others. Caster Concepts also provides caster design and engineering services for companies requiring casters outside of standard measurements, capacities, and applications.
Caster Concepts is a leading manufacturer of heavy duty casters and industrial caster wheels. We provide high quality, industrial strength casters and replacement caster wheels.