Combined Technologies, Inc. Offers Industry Leading Food Packaging Services
Industry: Printing
Combined Technologies is an industry leader in the development and manufacturing of food packaging.
Chicago, Illinois (PRUnderground) April 12th, 2017
Proper food packaging can make or break a food manufacturer's success. After all, it's the packaging that keeps the food fresh, easily accessible, and catches the attention of the potential buyer. Combined Technologies, Inc., headquartered in Chicago, Illinois, is an industry leader when it comes to the design, development, and implementation of food packaging services.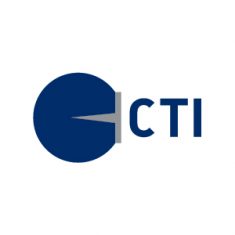 While you certainly have your choice of packaging options, only Combined Technologies works with you every step of the way to ensure your packaging is as functional and beneficial as possible. They will assist you in designing a food packaging option that presents your product beautifully, preserves its freshness and color, and appears attractive to consumers.
When you choose food packaging, your focus should always be on quality.
Combined Technologies will provide all of the following to each one of their clients:
●       Protective packaging that will see your food product thorough shipping, storage, and sales, ensuring that it is just as beautiful and fresh on store shelves as it was when it left your facility.
●       Freshness that will preserve the taste, texture, and color of your product, ensuring that it arrives to the consumer in the way it was intended.
●       Protection from environmental hazards that may affect the quality of your food, including vapors, odors, and even moisture. Often, food products are exposed to these hazards during shipment, storage, or display, and Combined Technologies can create packaging to resist them.
Combined Technologies also offers a complete program management service that can assist you with food packaging in a variety of ways. Their system will help you choose graphic design, packaging materials, and even a packaging style that benefits your food products to the fullest extent. Combined Technologies has USDA organic and SQF certifications, so you can set your mind at ease in knowing they take the safety of your food products very seriously.
About Combined Technologies Inc.
CTI is a leading contract packaging & fulfillment company in Chicago offering custom packaging, bottling & supply chain services for primary & secondary product packaging.