Compound Asset Management Recognized as Top 50 Innovative Company by Kairos Society at its Global K50 Summit
Industry: Finance
New York, New York (PRUnderground) November 27th, 2018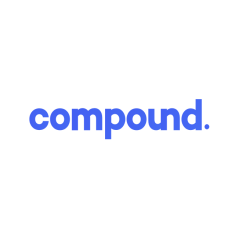 The Kairos Society is specifically recognizing Compound for the way that the firm helps consumers access the world's best real estate markets through its family of real estate thematic funds (ReTFs). These funds, which are available to a broad range of institutional and retail investors, each own and manage a portfolio of properties in markets with high barriers to entry.  By holding shares of Compound ReTFs, investors participate in the real estate price appreciation and long-term growth of these markets without having to purchase properties themselves.
"Compound is working hard to reshape the real estate ownership landscape, and we're honored that Kairos is acknowledging these efforts," said Janine Yorio, CEO of Compound Asset Management. "We're thrilled to take part in the Kairos Global K50 Summit this week; it'll go a long way in keeping our team energized and connecting us with a new set of leaders to help our business grow."
During the Summit, Compound will present before 150 of today's most influential CEOs, industry leaders, media, and top-tier VCs. The event is designed as an immersive experience showing the pain points affecting the lives of consumers, and how companies and others in attendance are working to address these global challenges. Companies are organized into five core sectors: Spaces, Finance, Education, Health, and Exploratory Tech. Compound CEO Janine Yorio and Chief Investment Officer Jesse Stein will attend the event.
About Compound Asset Management, LLC
Compound Asset Management is a New York City-based real estate technology company and owner/creator of ReTFsTM, which combine the thematic investment strategies of an ETF with the tax and diversification benefits of a REIT. Compound sells real estate-related investment products online, direct-to-consumer and through a network of broker-dealers. The company was founded by real estate industry veterans Janine Yorio and Jesse Stein.  Over her career, Janine Yorio has managed over $1 billion in real estate investments for real estate companies like NorthStar Capital and Standard Hotels, and has built a career around the intersection of real estate and consumer brands. She graduated from Yale University. Over his career, Jesse Stein has been involved in the creation of several innovative real estate products, including innovative REIT products, trading platforms, and real estate indices.  He is a graduate of Cornell University and has a master's degree in real estate from New York University. Compound makes sophisticated real estate investing accessible to everybody.