Deerwood Realty Enters the St. Louis Commercial Real Estate Market
Industry: Real Estate
Deerwood Realty expands their services into commercial real estate brokerage for St. Louis area developers, investors, owner-users, and commercial tenants.
St. Louis, MO (PRUnderground) December 10th, 2019
For St. Louis-area clients looking to expand or establish a local business presence, there's a new player in town. After more than four years in business serving the residential real estate needs of people throughout the area, Deerwood Realty is expanding to offer commercial real estate services.
Deerwood founder and St. Louis native John Schink has extensive experience in the real estate industry, including 10 years of experience as a Realtor and a background in construction, sales, finance, property management, and real estate leasing.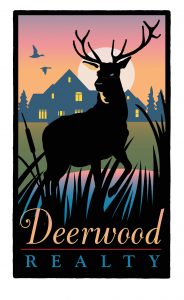 "I always intended to add commercial services to Deerwood Realty at some point," says John, who earned his Executive Masters in Real Estate and Construction Management in 2014 from the University of Denver's Burns School of Real Estate and Construction Management.
"When I launched Deerwood Realty, I wanted to focus on residential real estate while we initially built the business. We've been fortunate that our approach of always putting our clients first has been very successful over the last four years. And as we've grown, we've had a lot of friends and clients asking for assistance with their commercial real estate needs. It feels like the right time to expand our services."
Deerwood Realty has already hit the ground running with its commercial brokerage endeavors, including establishing a cooperative brokerage agreement with Sherpa Commercial Real Estate in Denver. "I've known [Sherpa president] Brady Welsh for years through his work with INDUSTRY, Denver's creative co-working office space concept. He's also a great resource for insight into the Opportunity Zone Program created as part of the 2017 Tax and Jobs Act."
Deerwood Realty's commercial real estate services will include Opportunity Zone consulting, retail and commercial office brokerage, and Adaptive Reuse redevelopment projects. The boutique firm is looking forward to offering the same level of personalized service to St. Louis area developers, investors, owner-users, and commercial tenants that they have brought to local home buyers and sellers since they opened in 2015.
About Deerwood Realty
Deerwood Realty is a premier residential real estate brokerage offering boutique services for St. Louis home buyers and sellers looking for real estate help with a personal touch. The company's guiding philosophy is that business grows when you put your clients first in every transaction. Our comprehensive services and relationship-focused approach ensure that all of their clients are able to achieve their real estate goals, whether that's selling a property, purchasing a dream home, or choosing the ideal real estate investment location. At Deerwood Realty, every decision starts with a single question: "Is this the best way to serve our clients?" For more information, visit www.DeerwoodRealtystl.com.