DIY Savings Can Be Made Online By Searching For The Best Voucher Codes & Special Offers Says VoucherMole.co.uk
Industry: Marketing
DIY Savings can be made online using voucher codes to purchase DIY products online to save you money on your many jobs around the home.
United Kingdom (PRUnderground) October 20th, 2011
A recent survey has suggested that not all men are masters of DIY, with many preferring to bring the experts in than have a go themselves.
According to RatedPeople.com, four out of ten men would rather employ a tradesman than tackle tasks such as changing a tap, fitting a carpet or replacing a tile. Alarmingly, of those who do undertake such duties, on average they need to fork out an extra £200 to repair the damage.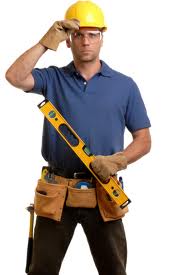 However, VoucherMole.co.uk, the UK's leading voucher codes website, claims that all is not lost as by getting great deals on materials from the outset there's less chance of being out of pocket.
"Men seem to profess to being adept at DIY in order to impress their other halves, when in fact, the majority don't have much of a clue," said a spokesperson from Voucher Mole.
"Then they find themselves in an even bigger hole, sometimes literally, when they've made matters ten times worse and have to foot the bill for expensive repairs – often by the very tradesman they should have called on in the first place.
"Appreciating that this may long be the case, at the very least DIY enthusiasts should seek out special offers on the materials and tools they require or furniture they have to assemble, by applying some of Voucher Mole's many voucher codes for retailers such as Homebase, B&Q and Argos."
The DIY survey also revealed that almost a third of men don't know how to change a fuse on a plug, three-quarters would be stumped when changing a bath or sink tap, and four out of ten men are left scratching their heads at the prospect of painting the house.
"A sensible tactic would be for men to hold their hands up and admit defeat from the start, use some discount codes to buy whatever is needed, and then hand everything over to the expert. It would certainly cost less in the long run and there won't be a long list of botched jobs that need fixing."
About Voucher Mole:
Voucher Mole is a leading retail promotion company which features voucher codes, deals and offers from a wide variety of online retailers. Our team tracks down the best deals and passes them on to online consumers keen to save money on big brands. Voucher Mole is part of Wilsons Online Retail Ltd. For information visit www.vouchermole.co.uk