Earth Dollar Forms Partnership with Stealth Grid to Build World's First Quantum-Secure Blockchain
Industry: Information Technology
Quantum Secured Blockchain enters market with Earth Dollar
Zug, Switzerland (PRUnderground) December 13th, 2017
Earth Dollar™ announces its plan to develop a new type of worldwide mesh network on the blockchain for its upcoming alternative "Living Economic System" on the blockchain, which will include a decentralized Earth Bank™ platform. The Earth Dollar™ is the world's first quantum-secure Sovereign Humanitarian Blockchain Network.
Earth Dollar™ has a strategic partnership with Stealth Grid™ to build the world's first quantum-secure network, which will run on their proprietary StealthCrypto™ Quantum Mesh Network platform. The partnership will provide simple tools to help institutions, banks, governments and organizations, interface with its blockchain.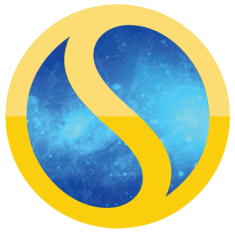 Earth Dollar™ will be the first of its kind to utilize Stealth Grid™ cyber security technology with decentralized dynamic end-to-end cryptographic encryption for data protection, blockchain, smart city platforms and more. The massive decentralized network, having no central servers, is fundamentally designed to be hacker-proof.
Larry Castro, CEO of Stealth Grid™ Corporation indicates, "Our passion is security! Everything we do is designed to keep your privacy and provide the strongest cyber security in the world. Our Apps put cyber security directly into your hands with Stealth Grid™ technology."
According to Gurminder Singh Khalsa, incoming CEO of the Earth Bank™, "In order to provide strategies, services and solutions emerging from the issuance of Earth Dollar™ we are building our Earth Bank™ network on the StealthCrypto™ platform. This adds a very high-level, quantum secure layer to provide trust, integrity, ethics, transparency, privacy and security."
About Earth Dollar
The launch of the Earth Dollar™ is expected to be one of the largest token sales for 2018. It is a radical new sustainable cryptocurrency and blockchain technology, backed by natural capital assets. The Earth Dollar™ is part of a new sustainable decentralized "Living Economic System" centered on the preservation of natural resources of Planet Earth and revitalizing global economies with an alternative
About Stealth Grid™
StealthCrypto™ provides a proprietary, quantum secure, blockchain solution, utilizing multi-layer approach on the endpoints, dynamic split encryption and Dynamic GeoDistribution™, eliminating the set up and management challenges associated with certificate based solutions. StealthCrypto™ can be scaled to levels required for massive deployment characteristic of the Internet of Things and Blockchain and protect billions of devices and transactions with ease.
The StealthCrypto™ ecosystem provides products based on quantum secure blockchain technology for cloud storage, data protection, email, instant messaging, video conferencing, voice calls, mobile, AI cyber security and the StealthCrypto™ smartphone, all on its quantum mesh network. Website: http://stealthcrypto.io/
Contact Information:
Devi Barnard, Earth Dollar – PR@earthdollar.org
Website: www.EarthDollar.org
Phone: +1 (702) 850-3768
——————————————————————————————————–`
Disclaimers:
THIS PRESS RELEASE IS NOT AN OFFER OR A SOLICITATION.
This press release is for educational purposes only. It is not a offer or solicitation, nor are we providing financial advice of any kind whatsoever.

The value of the tokens can go down as well as up

Buyers of the tokens may not get back the amount they originally purchased

Past performance is not a guide to future performance

Please consult an independent registered financial advisor before making any purchase

Please do your own research on any purchase or financial transaction

The news site hosting this press release is not associated with

Earth Dollar and Stealth Grid™ and StealthCrypto™

. It is merely publishing a press release announcement submitted by a company, without any stated or implied endorsement of the product or service.
This press release does not limit the Earth Dollar developers from making any changes in the future. The Earth Dollar is an evolving monetary system and changes are necessary to keep it innovative. The Earth Dollar developers reserve all rights to make changes to the Earth Dollar codes, concepts, formulas, marketing strategy and anything without the need to notify the readers of the press release nor to the general public.
(c) 2015 used under license by Mother Earth Trust and the Earth Dollar Association. All Rights Reserved.
About Earth Dollar
The Earth Dollar is a decentralized digital currency that is backed by Natural Capital Assets of the planet. It sets a new benchmark in the cryptocurrency world, creating the foundation for a new sustainable and transparent economy centered on the wellbeing of all life on our planet.
The Earth Dollar protects the Earth with a mission to overcome poverty, and to create a sustainable world. This includes our intention of supporting nations in fulfilling the UN Sustainable Development Goals.
We have combined the Natural Capital Accounting System ("NCAS") (from the World Bank) with blockchain technology to develop an economic sustainable system that puts us ahead of any other cryptocurrency model at this time. We call it the Living Economic System, which is a series of inter-linked and interconnected blockchains that connect with one another and track the revitalization of the Natural Capital Assets.
The Earth Dollar synergizes 3 of the hottest world trends to create a potential paradigm shift: (1) cryptocurrencies and blockchain (2) solving the UN Sustainable Development Goals; and (3) the implementation of Natural Capital Accounting.