Ed4Online Announces Accreditation Through the IACET
Industry: Education
Continuing education provider showcases quality instruction through ANSI/IACET Standard
TAMPA, Florida (PRUnderground) February 16th, 2016
Ed4Online is proud to announce that it has been recognized as an Accredited Provider of continuing education by the International Association for Continuing Education and Training (IACET). In reaching this high-level accreditation, Ed4Online is proving that they meet the demands of the ANSI/IACET Standard for quality continuing education and training.
The ANSI/IACET Standard reflects an international standard of excellence in providing quality education and training instruction, utilized by thousands of education and instruction programs worldwide. The standard reflects rigid and continuously evolving benchmarks for excellence set down by both the American Standards Institute (ANSI) and IACET.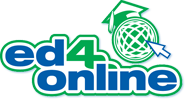 With IACET accreditation, Ed4Online joins the exclusive ranks of elite continuing education providers in being able to offer its students Continuing Education Units (CEUs) for the completion of courses. Created by IACET as a standard for measuring proficiency in continuing education models, a single CEU is recognized as 10 contact hours of organized continuing education—completed through courses offered by Accredited Providers.
"Being able to back up the superior structure of our online courses with tangible CEU credits is something we're extremely proud of and an accomplishment that will resonate with our students, as well as our partner institutions," said Dr. Tricia Seymour, Chief Operating Officer at Ed4Online. "To be recognized as an Accredited Provider is something we've been striving for and to finally reach this goal means seeing our penchant for quality realized in a way that we can directly communicate to our partners and students."
In receiving accreditation through IACET, Ed4Online will now be able to pass on the many benefits to its partner institutions, to give its affiliates the confidence in knowing that Ed4Online meets the industry standards for quality. The IACET Accredited Provider process is rigorous and exclusive, marking a superior standard for compliant continuing education providers.
For more information about the IACET accreditation process or to view the rigorous standards required for accreditation, please visit the organization's website at http://www.iacet.org.
To learn more about Ed4Online's recent accreditation through IACET or to inquire about what it means to partner with an IACET Accredited Partner for continuing education courses, please visit the company's website at https://ed4online.com.
About Ed4Online
Ed4Online offers hundreds of online courses in four distinct areas of online education including career training, information technology, professional development and behavioral health training. The company offers core materials, videos, website resources, quizzes, and reference materials as a part of its online teaching experience, all seamlessly embedded in a privately branded classroom for schools, agencies and corporations. Ed4Online's curriculum is designed to teach courses based on best practices, allowing individuals to gain knowledge and experience in a variety of core competencies.