Ed4Online Partners with OpenSesame to Promote Enterprise e-Learning
Industry: Education
Professional development courses now available to corporations for workforce training
TAMPA, Florida (PRUnderground) April 7th, 2016
Ed4Online is pleased to announce that it has formed a distribution partnership with OpenSesame, to make its professional development courses available to businesses and corporations via OpenSesame's digital platform.
Effective immediately, more than 200 of Ed4Online's courses will be available as standalone training options or as part of complete course libraries for continued workforce training. Core focuses of Ed4Online's offerings include Business, Management, Human Resources, Leadership, Sales Training, Marketing and Workforce Compliance, among others. The complete list of course offerings can be found at https://www.opensesame.com/s/ed4online.
"OpenSesame is very excited to be partnered with Ed4Online. They have helped us to close some gaps in our catalog with extremely high quality mobile friendly content", says Spencer Thornton, VP of Content at OpenSesame. "The Ed4Online catalog is growing rapidly and we are pleased to be working with such an innovative and fast-growing company."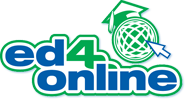 Ed4Online's courses perfectly fit the profile of OpenSesame's e-learning format. Videos spanning roughly 30 minutes to an hour cover core concepts through a structured approach and emphasize current best practices and trends. Training videos are also optimized for mobile devices, furthering the accessibility that digital learning serves to provide.
"Having the opportunity to promote our professional development courses to businesses and corporations and their employees through OpenSesame is a tremendous accomplishment and one that really marks our dedication to developing the best e-learning opportunities possible," said Dr. Tricia Seymour, Chief Operating Officer for Ed4Online. "We're excited to align ourselves with other best-in-class e-learning providers and look forward to expanding our offerings as time goes on."
Ed4Online's partnership with OpenSesame will give the company a direct distribution channel to major corporations seeking to provide their employees with ongoing professional development opportunities. OpenSesame caters primarily to Global 2,000 companies and enterprise-level corporations, reselling more than 20,000 e-learning courses and catalogs to global customers. With tailored LMS integration and numerous licensing options, OpenSesame is a top-tier standard for corporate continuing education.
For more information about Ed4Online or its newly formed partnership with OpenSesame, please visit the company's website today at https://ed4online.com.
# # #
About OpenSesame
OpenSesame is the trusted provider of on-demand elearning courses for the enterprise. Serving Global 2000 companies, OpenSesame delivers:
The most flexible buying options to maximize your budget
The broadest catalog with 20,000+ courses from the world's leading publishers, updated constantly
Compatible with every LMS
For more information, visit www.OpenSesame.com or follow @OpenSesame on Twitter.
About Ed4Online
Ed4Online offers hundreds of online courses in four distinct areas of online education including career training, information technology, professional development and behavioral health training. The company offers core materials, videos, website resources, quizzes, and reference materials as a part of its online teaching experience, all seamlessly embedded in a privately branded classroom for schools, agencies and corporations. Ed4Online's curriculum is designed to teach courses based on best practices, allowing individuals to gain knowledge and experience in a variety of core competencies.