Educators Achieve and Inspire Excellence In Online Education At QM Connect Conference
Industry: Education
The Quality Matters Conference recognizes faculty, staff, and institutions for advancing quality assurance
Annapolis, MD (PRUnderground) September 26th, 2017
Quality Matters (QM), a leader in quality assurance for online education, is having its annual conference, "Pathways to Excellence" in Fort Worth Texas September 24 – September 27, 2017. Adding to the far-reaching national presence, an international cohort attending the conference includes representatives from Canada, Chile, China, and Saudi Arabia.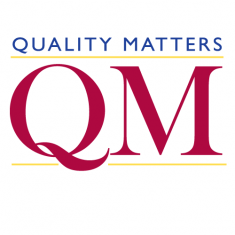 During the conference, educators explore quality assurance in online learning at all levels of an organization, with a focus on recharging organizational efforts to build a culture of continuous improvement. "The agenda includes special sessions on academic rigor. We'll continue to focus on improving the learning experience and outcomes for our students, exploring what's happening in quality educational practices, policies, and research," said Dr. Deb Adair, Executive Director for QM.
As educators unify to improve student learning, QM holds its annual book fundraiser for underserved  students. Now in its 6th year, The QM Gives Back Campaign is an annual book fair event that is co-located at QM annual conference venues. This year, QM supports Van Zandt-Guinn Elementary School, a local elementary school in Fort Worth.  So far, more than $20,000 has been raised for kids' literacy over the lifetime of the campaign.
Individuals and groups that exemplify QM's focus on student learning through the implementation of QM standards, practices and processes that demonstrate impact on student success are recognized at the conference. Recipients of the 2017 QM Making a Difference for Students Awards are:
Outstanding Impact by an Individual: Sherrell Wheeler, New Mexico State University Alamogordo
Sherrell Wheeler is recognized for spearheading the revamping of elearning at New Mexico State University Alamogordo that greatly improved the online environment for students. She continues to lead the Online Quality Assurance Team that strives to enhance the expectations of course quality and instructor training. These efforts have had a major impact on the quality of their online courses and in turn on the students at the university.
Outstanding Impact by an Organization: St Petersburg College
St Petersburg College is recognized for implementing Quality Assurance for their online programs, establishing faculty training, and creating a cross team approach for collaborative course design. The initiative has changed their culture by placing a greater emphasis on student success.
Outstanding Impact by a K-12 Organization: Michigan Virtual
Michigan Virtual is recognized for identifying a statewide need for a stronger online course quality assurance process. Implementation of the QM process through extensive staff development and official course reviews has fostered a common focus on quality assurance throughout the organization.
Other leaders recognized this year for contributions in quality assurance  include recipients of the Directors' Award and the Ron Legon Leadership Award for Quality Assurance in Online Education.
Quality Matters Directors' Award For Exceptional Service: The Award for Exceptional Service is presented to members of the QM community who have gone above and beyond common service to the organization. These individuals have made extraordinary contributions to QM's quality assurance efforts with online and/or blended education at institutions, and for learners. The 2017 Recipient is Penny Ralston-Berg, Penn State World Campus.
Ron Legon Leadership Award for Quality Assurance in Online Education: In order to recognize  individuals for their positive impact on and contributions to quality assurance in online teaching and learning, theories and practices in quality assurance, and innovations to further quality assurance in online education. The 2017 award recipient is Lawrence C. Ragan, Penn State World Campus.
The QM Connect conference is a three-day conference featuring more than 100 workshops and sessions illuminating pathways to excellence for educators and learners. Meeting keynotes examining trends and issues affecting the quality of education today and tomorrow provide context for the robust engagement of hundreds of education professionals.The QM Connect Conference takes place at the Omni in Fort Worth, Texas. Featured sessions are webcast.
About Quality Matters
Grounded in research. Driven by best practices. A community that puts learners first. Quality Matters (QM) is the global organization leading quality assurance in online and innovative digital teaching and learning environments. It provides a scalable quality assurance system for online and blended learning used within and across organizations. When you see QM Certification Marks on courses or programs, it means they have met QM Course Design Standards or QM Program Review Criteria in a rigorous review process.