Gutter Guards 10% off in February and March on Guttersupply.com
Industry: Home Care
The purpose of this press release is to inform homeowners about an upcoming discount they can use to get their homes ready for the spring season.
Lake Bluff, IL (PRUnderground) January 27th, 2017
Late winter and early spring is when many individuals plan home improvement projects such as gutter guards. To help people save money while also preparing for the rainy spring season, guttersupply.com is offering a 10% discount on the purchase of gutter guards during the months of February and March. There is no minimum purchase required, so customers can save regardless of the amount of product that's needed.
Gutter guards fit over top of existing gutters, and help reduce the amount of leaves and other debris that wind up becoming trapped inside them. As such, they automatically cut down on the number of gutter cleanings that are required, and also make it less likely that gutters will overflow, causing damage to a home's foundation or siding.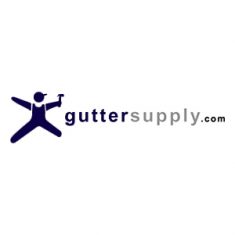 The gutter guards available on this website come in a variety of colors and materials, ensuring an accurate match for any exterior siding. They add beauty and value to a home in a way that isn't possible with traditional, open-top guttering. Best of all, they are very easy to install as a DIY project, as they do not require any particular construction knowledge or an extensive set of tools in order to place.
Individuals are encouraged to stop by guttersupply.com today to see their selection of gutter guards and related merchandise such as rain chains, gutter medallions, gutter cleaning tools, splash blocks, and more. All items are carefully packaged to ensure they arrive at their final destination damage free. With multiple payment options available, it's easier than ever to save money on gutter guards without sacrificing quality or customer service in the process.
About Gutter Supply