Gutter Supply Offers 25% Off Rain Chains
Industry: Home Care
Gutter Supply, a leading provider of gutters and accessories in Lake Bluff and the surrounding areas, is offering 25% off selected rain chains, cups, and installation kit
Lake Bluff, IL (PRUnderground) July 28th, 2016
As an industry leader in gutters and related accessories, Gutter Supply is offering a limited-time sale on rain chains. These chains are beautiful alternatives to traditional gutters, and they come in a variety of styles and materials.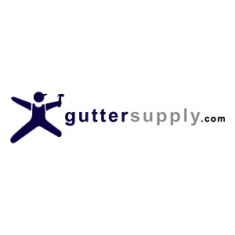 The Japanese have used rain chains (or 'kusari doi') for centuries to guide rainwater away from structures. Hundreds of years ago, rain chains were not only for aesthetic appeal; they acted as a water collection device to help provide some of the water that the household used. The chains sloped downward from the top of the roof, and rainwater ran down into large barrels.
Although traditional gutter systems are far more popular around the world, rain chains still serve as a functional, beautiful alternative. They are particularly common in South American countries, where the chains are easier to find than manufactured downspouts. In the United States, rain chains are more often used to make a statement and add curb appeal to a home.
GutterSupply.com is offering its visitors a 25% discount on dozens of rain chains and accessories. This pricing is only good while supplies last, and it covers the chains themselves, the water collection cups, and even the installation kits. They offer plain dishes in both copper and aluminum as well as machined cups made from brass, aluminum, copper, and more. Styles include lily flowers, grapes and leaves, star flowers, flared cups, and fluted cups. The chains themselves are also available in several varieties ranging from twisted loops to standard links and everything in between. Homeowners who have been considering rain chains should take advantage of this offer.
About Gutter Supply