Guttersupply.com, Industry Leading Gutter Supply Company, Prepares for Spring with a Large Selection
Industry: Home Care
Guttersupply.com, a leading provider in gutters and gutter supplies, announces its huge selection of gutter inventory just in time for spring.
Lake Bluff, IL (PRUnderground) March 24th, 2016
Guttersupply.com, an industry leader in gutter systems and equipment for homes and businesses alike, has announced that it has the largest selection of gutter inventory available just in time for spring renovations.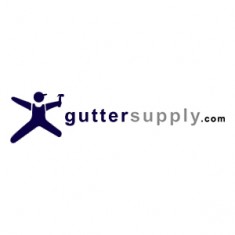 Gutters play a vital role in the overall well-being of homes and businesses since they control the flow of rainwater to protect roofs, walls, landscaping, and even foundations. Rain gutters help to stabilize the soil around the outside of a property, thereby reducing the risk of erosion and preventing flooding in basements or around foundations. In fact, many homes and businesses with existing gutters do not have systems that are properly installed or complete. Thanks to Guttersupply.com and their inventory, home and business owners have access to all of the gutter supplies they need to correct these issues.
Guttersupply.com carries all of the tools, machinery, and items that a homeowner or contractor needs to correctly install, maintain, and repair gutter systems. These include rain chains, gutter guards, snow guards, downspouts, leader heads, screens and covers, fasteners, funnels, diverters, and much more. Their gutters come in a variety of materials from which to choose, including aluminum, mill finish aluminum, copper, copper penny aluminum, Euro copper, galvalume, galvanized steel, designer copper aluminum, freedom gray copper, paint grip steel, pre-weathered zinc, and even vinyl. The company is also a leader in providing gutter cleaning tools, kits, and advice for maintaining existing gutter systems.
About Gutter Supply