GutterSupply.com Now Offers 10% Off Snow and Gutter Guards
Industry: Home Care
GutterSupply.com, a national leader in gutters, rain chains, and other accessories, is now offering 10% off of snow and gutter guards just in time for the cold weather
Lake Bluff, Illinois (PRUnderground) November 6th, 2016
With the winter season just around the corner, snow and ice is sure to follow. Now is the perfect time to make sure that your gutter system is equipped to handle the load and the stream of melting precipitation. GutterSupply.com, a national leader in snow and gutter guards, is offering 10% off of these items to help homeowners in the Chicagoland area prepare.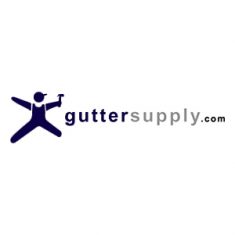 Snow guards play a vital role in protecting your home from the elements. These allow snow and ice to remain suspended just slightly above your roof until it has had the opportunity to melt away slowly and safely. Sliding snow and ice can be a real hazard, particularly if part of your roof overhangs a sidewalk or your driveway. When you install snow guards, you can give your home and property added protection. With a 10% off sale, you can save money and prepare for everything Mother Nature has to offer this winter.
Gutter guards are also a very important part of protecting your home. They prevent leaves and other debris from entering your gutter system and causing clogs. When gutters are filled with debris, this can cause overflow, which means runoff from rain, snow, and ice cannot flow through the system and out of your downspouts where they can be properly drained away from your home's foundation.
GutterSupply.com is offering a variety of snow and rain guards for 10% off for a limited time only, and with winter just a few short weeks away, it only makes sense to take advantage of this sale and prepare your home for the cold season.
About Gutter Supply