Harrisonburg Hornets Basketball Academy Announces Agreement With Horizons Edge
Industry: Sports
Local Basketball Club Merges With Local Sports Campus, Joining SVU Soccer Club
Harrisonburg, VA (PRUnderground) October 15th, 2019
Harrisonburg Hornets Basketball Academy announces Management Services Agreement with Horizons Edge to operate their basketball club. Hornets Board Member, Nora Maguire White commented; "as a volunteer organization there are many challenges to operating and growing a youth basketball program, so we are excited about the opportunity to partner with Horizons Edge Sports Campus. After months of discussion and due diligence on behalf of the Hornets Board, we came to the conclusion that Horizons Edge has the management expertise, physical infrastructure, and human resources that will enable the club to flourish in the short and long-term in the best interest of current and future Hornets players and their families."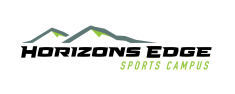 Horizons Edge's founder, John Hall remarked; "embarking upon the opening of Horizons Edge Sports Campus, we're excited to welcome the Hornets into the Horizons family as we continue improve access in our community to sports programs that have the ability to change the lives of our youth through sports."
Horizons Edge Sports Campus is located on 50-acres just north of Harrisonburg on Valley Pike, where the Hornets will call home. Opening in the Fall of 2019, Horizons Edge will feature a 90,000 sq. ft. fieldhouse that will offer a 67 yd. by 33 yd. indoor artificial turf field along with four full-sized basketball courts and six volleyball courts. Directly behind the fieldhouse will be a 130 yd. by 75 yd. lighted, outdoor artificial turf field. Horizons Edge will also complement its youth sports offerings with overnight camps with lodging that will sleep up to 150 people. The campus also includes a dining hall that seats up to 150 people, with a full-service kitchen equipped to serve thousands for special events and is adjacent to their outdoor amphitheater where concerts will be held.
About Horizons Edge Sports Campus
A retreat away from the city life, Horizons Edge Sports Campus is a unique, inviting, state-of-the-art sports and family activity complex dedicated to excellence in youth sports programming. Located in Harrisonburg, VA on 50 acres of woodlands, the facility serves Rockingham County and is ingrained into the friendly community. Offering local and tournament-level events on indoor courts and turf fields, outdoor grass fields, play-climb elements, and event space. To learn more, visit horizonsedgeva.com.