HitchPlanner Debuts Integrated Wedding Planning Collaboration Platform
Industry: Technology
New platform offer streamlined features such as wedding day seat planning, e-invitations, wedding day check-in, and more
Singapore (PRUnderground) August 27th, 2019
Singapore-based HitchPlanner has just launched, offering a streamlined automated wedding planning platform. The new all-in-one platform offers a refreshing upgrade to the traditional ways of wedding planning.
According to Brenda Shee, "The wedding industry hasn't changed much in the past decade, and what we are trying to create seeks to improve a couple's wedding planning experience."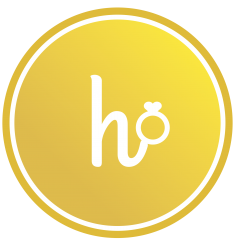 Features include a collaboration tool in which bridesmaids and the groom-to-be can be invited to plan and manage wedding details; a wedding website builder; e-invitations; an immersive seating arrangement planner; and a wedding day check-in tool.
"HitchPlanner is a customer-first planner that aims to provide a smarter and seamless way to plan your wedding," said Lorraine Tan.
By the end of 2019, HitchPlanner's digital wedding planner rollout will include a wedding marketplace where users will be able to book services from wedding merchants. Wedding merchants will be verified, and a rating system will help users make the most informed decision.
Currently, HitchPlanner's wedding planning platform is up and running, delivering a seamless, modern new paradigm in wedding planning. Brides-to-be and wedding planners alike are invited to learn more and sign up at https://hitchplanner.com/
About Hitch Tech Pte Ltd
HitchPlanner is a centralised and automated guest management and wedding planning web application that aims to revolutionize the wedding planning experience. HitchPlanner was created as a customer-first platform to disrupt the traditional and ageing wedding industry.