HV Gamer Con Announces Final Details of Major Esports Event
Industry: Entertainment & Games
Competition and expo will be the largest esports tournament ever held in upstate New York with 19 collegiate teams competing.
New York (PRUnderground) March 29th, 2019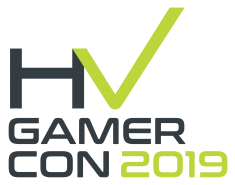 The largest collegiate esports event in the Northeast is coming to Albany this weekend. HV Gamer Con, presented by the Albany Capital Center (ACC), Center for Economic Growth (CEG), I LOVE NY, Eastern College Athletic Conference (ECAC) and Metro Atlantic Athletic Conference (MAAC) proudly announce the final details for the March 30-31 event, including a full list of competing teams and bracket selection, as well as panel discussions, expo information and event sponsors.
Gaming
Competition begins across the three main stages at 9 a.m. All tournament play will take place on the second floor of the Albany Capital Center with panel discussions and cosplay competition happening on the first level.
All matches will be broadcast online through a partnership with N3rd Street Gamers (NSG) and distributed live on Twitch. Brackets for HV Gamer Con have been selected and can be viewed at Overwatch Bracket, Fortnite Bracket, League of Legends Bracket.
Nineteen colleges from Maine to Maryland have committed to bringing their esports teams to compete in HV Gamer Con's weekend tournament of Fortnite, League of Legends and Overwatch. More than 400 gamers are expected to participate, with teams from Siena College, RPI, Alfred State, Stockton University, King University, Thomas College, Neumann University, Sacred Heart University, Mansfield University, Saint Peter's University, Niagara University, Drew University, SUNY Canton, Stevenson University, Canisius College, Fairfield University, University at Albany, Quinnipiac University and Marist College.
Panels
In addition to collegiate gaming, a panel discussion (10 a.m. Saturday) will highlight the growth of egaming in the Capital Region. The panel will feature Brian Corrigan from PUBG MadGlory. Karthik Bala from Velan Studios, Steve Kerrick from Vicarious Visions, Steve Flenory from WB Games and Tobi Saulnier from 1st Playable Productions.
Expo
Several vendors at the event will have hands-on demos of new products and information. Area colleges will also be on-site providing prospective students with information on their budding game development and esports programs. Confirmed vendors include Claim to Fame Entertainment LLC, GEICO, SUNY Schenectady County Community College, Vicarious Visions Inc., WB Games NY, The College of Saint Rose, Rensselaer Polytechnic Institute, Velan Studios, Nfrastructure, Little Red Dog, Mohawk Honda and Coca Cola of Northern New England.
"This event will put the Capital Region on the map nationally for egaming events. We are very excited to host such a diverse group of collegiate gamers and we welcome them to Albany. This event wouldn't be possible without our great partners I LOVE NY, MAAC, ECAC, CEG and RPI," said Doug McClaine, general manager of the Albany Capital Center.
"This weekend's HV Gamer Con is a perfect opportunity for fans, gamers and visitors to explore the rich history and diverse attractions of the Capital Region and surrounding areas, and we hope their experience will encourage them to plan a return visit or future New York State vacation," said Ross D. Levi, New York State Executive Director of Tourism.
For the schedule and more information on the event, please visit albanycapitalcenter.com
About HV Gamer Con 2019
HV Gamer Con will bring together the best esport athletes from colleges across the Northeast for a full weekend of gaming competition on March 30 and 31, 2019 at the Albany Capital Center. In addition to the gaming, vendors and exhibitors from the biggest names in tech will be on hand for a Gaming Expo. The weekend's events are being put on by a partnership of the includes Albany Capital Center (ACC), Center for Economic Growth (CEG), Eastern College Athletic Conference (ECAC) and Metro Atlantic Athletic Conference (MAAC).