Immunization Ambassadors Join The UN Foundations "Global Mom's Plus Social Good" Event
Industry: Healthcare
The event will be held in New York City May 4th, 2017 and will feature many influential global speakers to raise awareness and call the community to action.
SCOTTSDALE, AZ (PRUnderground) May 2nd, 2017
In celebration of Mother's Day, hundreds of advocates, experts and everyday moms and dads will gather at the New York Times Center in New York City on May 4, 2017 to share ideas, exchange best practices and inspire action to create a better future for moms and children around the world.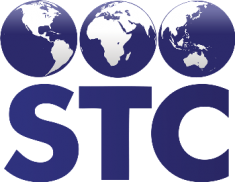 One of the best ways to create a better future is with immunization programs. In a world where tens of thousands die each year from the flu, new measles outbreaks occur and whooping cough still kills the young, STC's Immunization Ambassador Program aims to increase positive immunization messages worldwide.
Michelle Bonjour of Scientific Technologies Corporation, a co founder of the Immunization Ambassador program, says "Our goal is to create a community of immunization advocates who want to educate and engage others through social media. Through the power of people's social networks, we can defeat the vaccine skeptics and will hopefully results in more mothers and babies being protected from vaccine preventable disease".
The Mom's +SocialGood event serves as a platform to draw attention to and tackle some of the greatest challenges facing women and children today. By also leveraging the power of social media to connect hundreds of passionate experts, advocates and parents with a global audience, the one day event is the perfect stage for Immunization Ambassadors and co founders Lara Popovich and Michelle Bonjour to share their voice and encourage others to join the movement.
The May 4 kick-off event, which will be broadcast globally via LiveStream, also marks the start of the Global Moms Relay, a digital stage where mothers, leaders and change-makers around the world will join the conversation by sharing their hopes and goals for a better future.
About Global Moms
Every mother in the world wants the same thing: a healthy pregnancy, a safe birth, and a baby who will thrive. For millions of moms, basic healthcare and services are out of reach. Our mission is to help families through raising awareness and creating calls to action for our community of over 240,000 people and 35+ partners.
About STChealth
As key members of the immunization ecosystem, STChealth has spent 32 years developing public health immunization systems used across the U.S. and internationally. And now, in the midst of the COVID-19 pandemic, STChealth is being called to action to enable consumer-facing digital test results and immunity status, increase data exchange connections to prepare for vaccine distribution and administration, arm our pharmacy network with the tools for lab reporting and case management, and assist providers, employers, pharmacies and Public Health with analytics to support decision making. STChealth's National Immunization Data Exchange Network processes over 1 million immunization events daily, delivering valuable decision support and ultimately resulting in closing immunization gaps in care.